Admissions
Competitive Exams
CUET UG 2023 Results are out; 22,848 students scored 100 percentile marks
NTA has declared the CUET UG 2023 Results todays, Know how to download scorecards and check out highlights of the entrance test.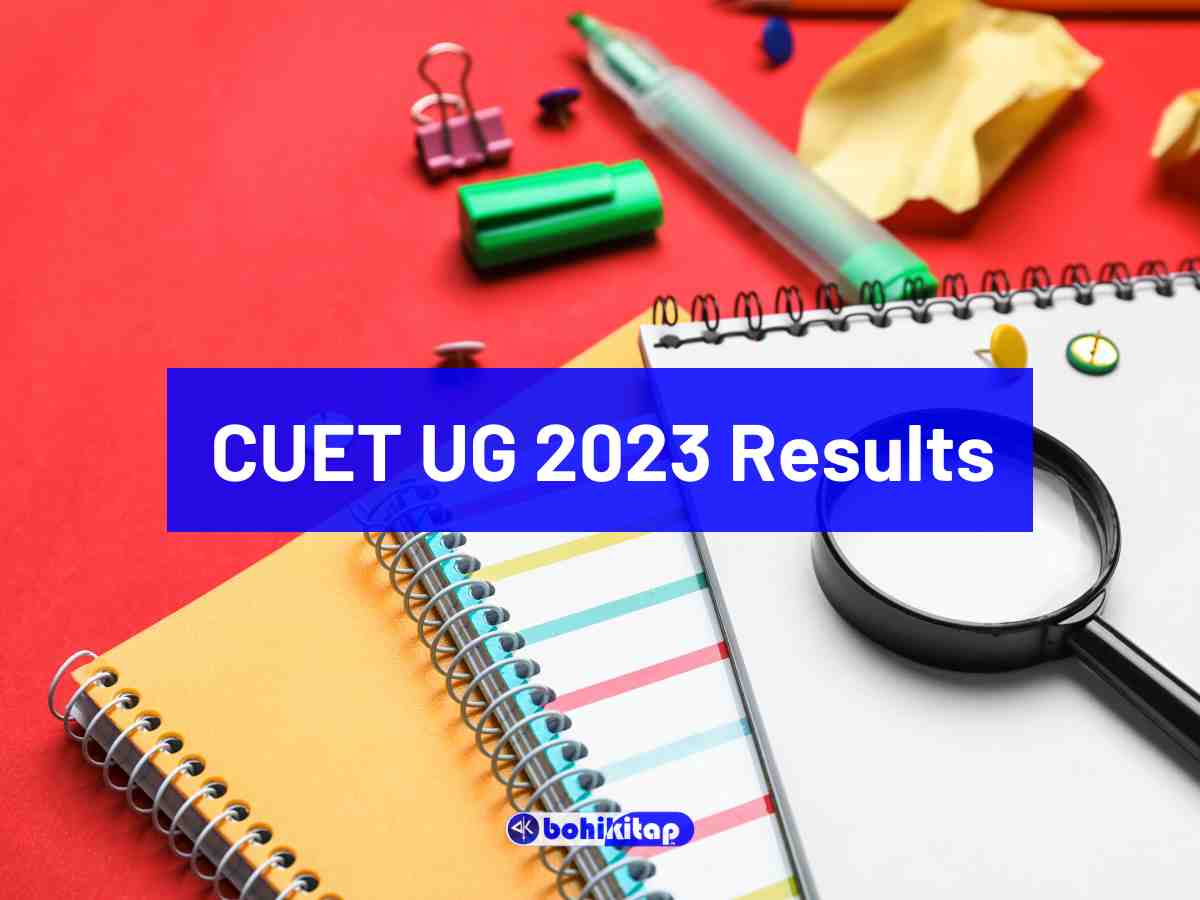 CUET UG 2023 Results: The National Testing Agency (NTA) has released the results of the Common University Entrance Test (CUET) for undergraduate admissions. The CUET UG 2023 is being conducted to select candidates to admit them into various undergraduate programmes offered by the top Universities, Institutions and Colleges across the country.
This year, a total of 295 centres were arranged to conduct the CUET UG 2023 examination from the 21st of May to the 23rd of June, 2023. As per the information conveyed by the Chairman of UGC, 14,99,790 candidates had registered in the portal and applied for a total of 48,779 unique combinations of subjects.
Also read: What is NCF 2023? Know all new features of the National Curriculum Framework
Highlights of CUET UG 2023
| | |
| --- | --- |
| No. of registered candidates (unique) | 14,99,790 |
| No. of candidates (total) | 28 lakhs approx |
| No. of candidates appeared | 19.2 lakhs approx |
| No. of Subject Tests Administered | 64,35,144 |
| No. of unique combinations of subjects | 48,779 |
| Male (Unique Candidates) | 803644 |
| Female (Unique Candidates) | 696130 |
| Transgender (Unique Candidates) | 16 |
| PwD (Unique Candidates) | 4716 |
| General (Unique Candidates) | 678445 |
| SC (Unique Candidates) | 150698 |
| ST (Unique Candidates) | 106287 |
| OBC (Unique Candidates) | 499124 |
| EWS (Unique Candidates) | 65206 |
| No. of mediums (languages) | 13 |
| No. of Cities where exam conducted | 295 (23 cities outside India) |
| No. of Phases | 9 phases |
| No. of universities | 249 |
Result Overview
NTA is yet to release the official notification about the announcement of results, where they will present all the statistical data and figures of CUET UG 2023. However, Mamidala Jagadesh Kumar, the chairman of UGC has released a few notes via his Twitter handle, that convey the message the CUET UG 2023 results are quite interesting this time and many students have qualified for the entrance test with flying colours. Specifically speaking, there are 5685 students who have received 100 percentile in English. And the overall count of 100 percentile scorers is 22,848 students, which is quite impressive.
How to download CUET UG 2023 results?
Scroll down and click on the link of CUET UG 2023 Results, given in the important link section
Log in using your date of birth and application number
View & Download your CUET UG 2023 scorecards
Lastly, take a printout of the same for future reference
CUET UG 2023 Results & Normalization
Recently, a senior official of NTA told, "As soon as we release the results, the same data will also be simultaneously available to the 90 universities that adopted CUET for admission to their undergraduate programmes. From this point, the NTA has no role."
A normalisation method is introduced for CUET UG 2023 marking system to obtain accurate normalised marks of candidates. This method will convert a candidate's score into percentile. The percentile will then get modified to normalised scores. The Universities using CUET UG 2023 Results are hereby advised to take note of the normalised scores while preparing the merit lists.
On the normalisation method for CUET UG 2023, UGC Chief expressed that, "In addition to the above difficulty, in subjects such as sports or fine arts, some weightage (e.g. 25%) is given to the skill component by some universities. However, adding raw marks of the skill component and the remaining weightage (75%) of percentile cannot be done to prepare the rank list because it would be like adding oranges to apples."
Important Dates
| | |
| --- | --- |
| Opening of online application form | 20th of March, 2023 |
| Last date to submit forms | 11th of April, 2023 |
| Exam dates | From 21st May to 23rd June, 2023 |
| Result declaration date | 15th July 2023 |
Important Links
For more educational news, click here.