Competitive Exams
UGC NET Previous Year Question Papers & Syllabus: Download now
Download UGC NET Previous Year Question Papers for free along with the detailed Syllabus and prepare like never before.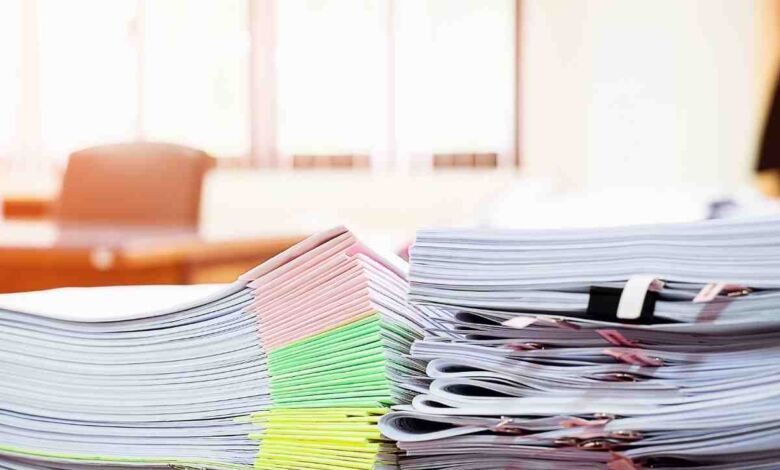 UGC NET Previous Year Question Papers: NTA released the notification for UGC NET 2022 on 30th April. And if you are a candidate looking to appear in UGC NET this year or apply next year, then using the UGC NET Previous Year Question Papers will give you a valuable understanding of the types of questions asked, the exam pattern, and the weightage of different topics under the UGC NET syllabus and other modules.
The National Eligibility Test, also known as UGC NET is a competitive examination conducted by NTA every year to select bright candidates for junior research fellowships. Also, many colleges and universities across India use this score as an eligibility criterion for the post of Assistant Professor. And to better understand question patterns and their types, candidates must use UGC NET previous year papers.
The previous year's question papers are essential for aspirants to prepare for UGC NET 2022. Furthermore, you will be able to strategize your preparation based on the difficulty level of this exam. The question papers given in the link above will help you score well in the UGC NET exam, so download them and start preparing now.
Solving UGC NET Previous Year Question Papers is important, here's why?
Preparation and analysis for the exam can best be accomplished by solving previous papers.
This helps in understanding the UGC NET Exam Pattern completely.
An analysis of the level of difficulty of the questions asked in the exam.
This helps you plan your preparations effectively by giving you an idea of the important topics from the UGC NET Syllabus.
Solving papers increases speed, which leads to better time management in exams
Benefit 1: Helps in identifying the Important Topics
It will help you identify important topics that have frequently appeared in previous UGC NET exams if you practice the previous year's papers. The detailed syllabus of the UGC NET Exam must be consulted by students. The important topics must be practiced first, however, to accelerate the preparation.
Benefit 2: Helps in identifying your Strong and Weak Areas
Identify your strengths and weaknesses while practicing the previous year's papers. Invest more time in improving your weak areas first. Put more effort into your weak areas and less effort into your strong areas. Spend a little less time practicing topics that are your areas of strength. Each of us has different strengths and areas for improvement, so our preparation strategy needs to be customized accordingly. By doing this, you can achieve high exam scores.
Benefit 3: Helps in Time Management during the Exam
While practicing previous papers, experiment with different orders of attempts. Organize your tasks in a way that maximizes your time. You should also try not to spend more than one minute on any question. If you want to ace this exam, you must improve your speed of answering questions.
Benefit 4: Helps in achieving Accuracy
Man becomes perfect through practice! The more practice you have, the more accurate you will become, resulting in a high exam score. exam. While attempting papers I and II, practice will help you avoid silly mistakes and guesswork. You can achieve accuracy and high scores in the NTA UGC NET 2022 Exam by practicing the previous year's papers.
Finally, to score high marks in the UGC NET 2022, candidates should download and practice the UGC NET Previous Year Question Papers.
For more Education News, click here.