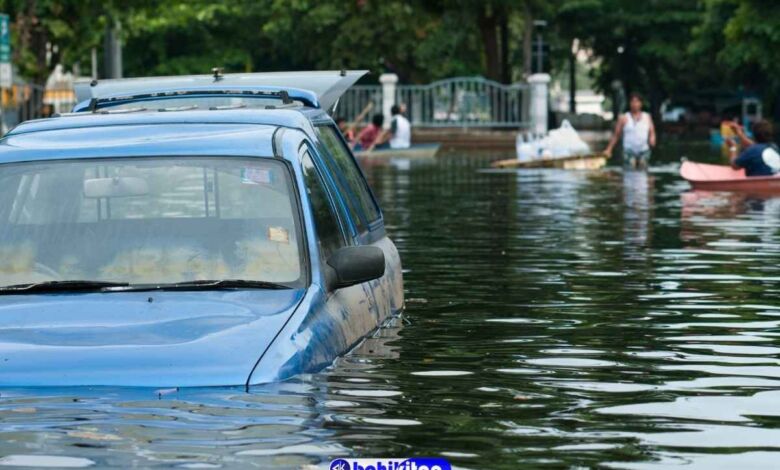 The Assam Higher Secondary Education Council (AHSEC) issued a notification on May 17th, 2022 stating that the Higher Secondary, HS First Year Examinations which were scheduled from May 18 to May 21, has been suspended in all places of the state until further notice.
This decision has been taken considering the prevailing situation of heavy rainfall, flood, and landslide in the state of Assam. Specifically, in the Dima-Hasao district, there has been complete disruption of surface communication and hence all HS First Year examinations in Dima Hasao to be held from 18th of May to 1st of June are suspended.
Also read: AHSEC exam routine released; Exams to start from 15th March
Floods in the month of May, that's new and alarming!
Heavy rainfall and landslides in the parts of Northeast India continue to create havoc affecting nearly 20 Lakh people around 20 districts in Assam. The houses, roads, and railway systems have been heavily damaged in various parts of the state. There has also been a mudslide triggered by the incessant deluge in Haflong in the Dima Hasao district. Hojai and Cachar districts have been worst affected by floods, claiming 3 lives and affecting 1,97,248 people till now.
Since May 15, roads and railways have been blocked which led to Haflong and Dima Hasao districts being completely cut off due to the breakdown of communication channels and landslides. The rescue and relief operations are being carried out by the National Disaster Response Force (NDRF), State Disaster Response Force (SDRF), and Fire and Emergency Services.
In 7 districts, 55 relief camps have been set up which are currently giving shelter to 32,959 people. Additional relief camps are also being set up in other districts as well which will soon begin to function. As a complement to all the troubles going on, for the next 3 days, there will be very heavy rainfall in parts of Assam as forecasted by the weather office.
HS First year exams: New Dates
The state education board, AHSEC will most likely conduct the suspended HS first year examinations in the month of June. Since the covid outbreak in 2019, many examinations have been delayed and suspended various times to date. And now, the board is already under a pressure to complete these HS first year examinations as soon as possible and promote the student to class 12th, so that they can conduct their board exams at the proper time by next year.
However, in districts like Dima Hasao, where floods and landslides have done major destructions; it may need some more days to get back to its usual state. And accordingly, the board will need more time for conducting any examination in such districts of Assam. So, we can expect the conduct of the remaining HS first year exams in such districts by the end of June of the first weeks of July 2022.
For more Education news, click here.