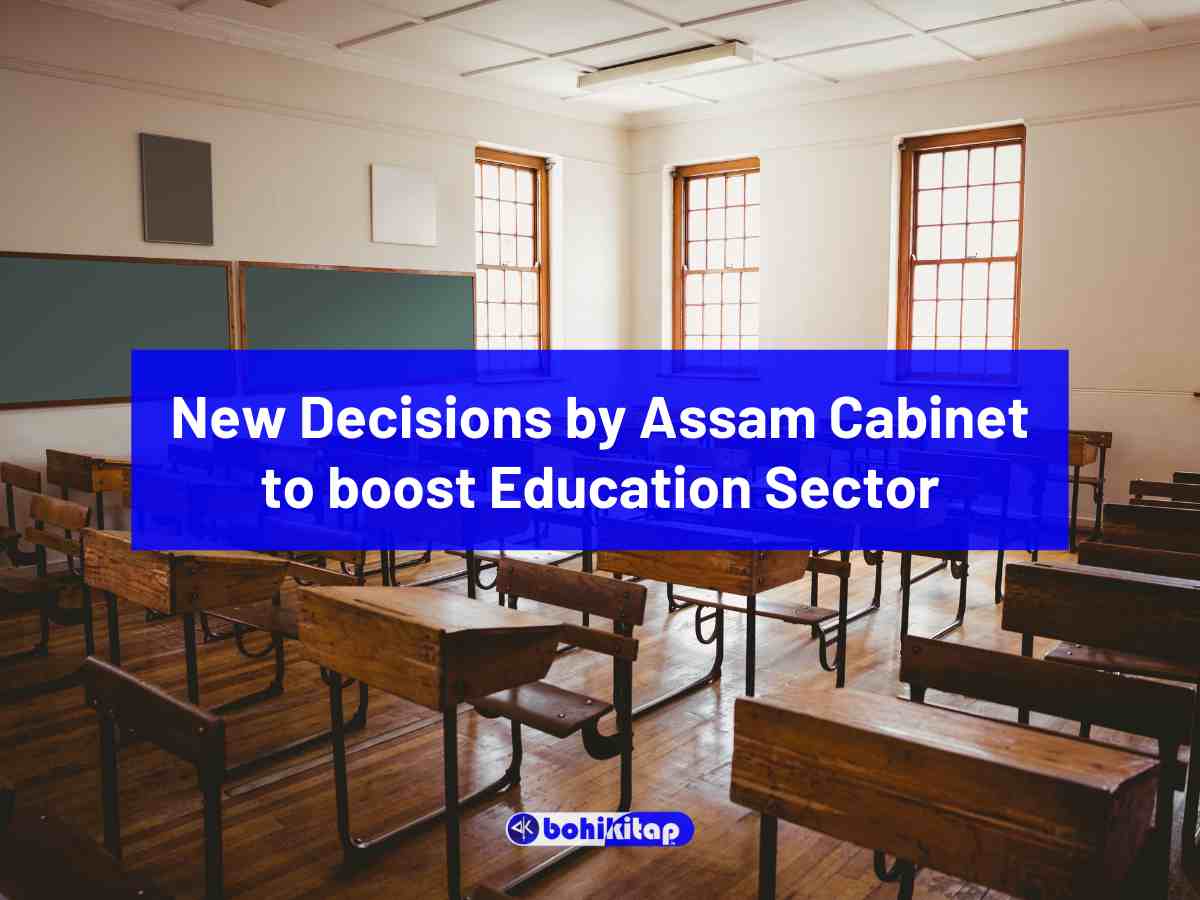 The Government of Assam have taken a few important decisions to boost the education sector within the state in the recently held Cabinet meeting. As recent development is focussing to make robust changes in the primary sector, the upcoming decisions will be very important for the backward classes of the state.
There was also a decision undertaken at the Assam Cabinet Meeting which will be creating TET-Cum-Recruitment test for Graduate Teachers (GT) and Post Graduate Teachers (PGT) for the Secondary Schools of the state. Another important update is for Headmasters, who are in charge of various primary schools. The government has taken a step forward to regularise their post and provide adequate salaries.
Also Read: Assam Govt scrapped TET for GT and PGT posts; Teachers will be recruited through TET-cum-Recruitment Test
Important Decisions by Assam Cabinet
Status of Tea Garden Model school to be changed
In a landmark decision by Assam Cabinet, it approved significant changes to the governance and empowerment of Tea Garden Model Schools. As of now, there are 116 Tea Garden Model Schools in the state, and these schools will now be governed by the Assam Secondary Education (Government Schools) Service Rules, 2020.
Elevation of In-Charge Headmasters
One of the key highlights of the recently held Assam Cabinet meeting is the elevation of in-charge Head Teachers of Lower Primary (LP) Schools with an enrolment of 150 or more students. These dedicated educators will be promoted to the position of regular Head Teachers, with an attractive pay scale of Rs. 14,000 – 60,500 along with a Grade Pay of Rs. 7,600. This move is expected to provide much-needed recognition and financial stability to these educators, motivating them to perform at their best and impart quality education to the students.
Furthermore, to encourage and incentivize progress, the post of Head Teacher in charge of LP Schools with enrolment ranging from 100 to 149 students will now be vested with Drawing and Disbursing Officer (DDO) power and function. Additionally, these in-charge Head Teachers will receive a charge allowance of Rs. 800. Once the enrolment in these schools reaches 150 students, the in-charge Head Teachers will be upgraded to full-fledged Head Teachers.
In a bid to streamline administrative responsibilities and foster collaborative efforts, the decision made by Assam Cabinet will empower Head Teachers of LP Schools with higher enrolment and they will also be granted DDO power concerning the staff of teachers in nearby LP Schools with lower enrolment. The lower enrolment LP Schools will be clustered around an LP School with 100 or more enrolment, thereby optimizing resources and ensuring efficient management.
Another significant aspect of this decision is the discontinuation of the Drawing and Disbursing Officer status of the District Elementary Education Officer (DEEO) concerning LP School teachers. This step aims to decentralize decision-making and empower Head Teachers to handle financial matters directly, leading to better utilization of funds and resources.
TET-cum-Recruitment Test for teachers
The Education Minister of Assam, Ranoj Pegu, has also announced that Graduate and Post Graduate Teachers (GT & PGT) in Secondary Schools will no longer be required to take the Teacher Eligibility Test (TET). In the Assam Cabinet meeting, it has been decided that the state govt. will conduct a TET-cum-Recruitment Test for these positions, with the number of successful candidates being equal to the number of vacancies. This change will make the recruitment method easier and bring relief to aspiring teachers.
The Assam Cabinet's decision to revamp the governance and administration of Tea Garden Model Schools, and giving recognition to in-charge headteachers signifies the government's commitment to elevating the standards of education in the state. The move is expected to improve the quality of education, motivate teachers, and provide a better environment for students to thrive. With these progressive changes, Assam will strengthen its education system and create a brighter future for its youth.
For more educational news, click here.