Featured
Assam Govt scrapped TET for GT and PGT posts; Teachers will be recruited through TET-cum-Recruitment Test
Assam Govt. tries to revamp education scenario in the state as Assam TET lifted. There will be TET-cum-Recruitment Test for these positions.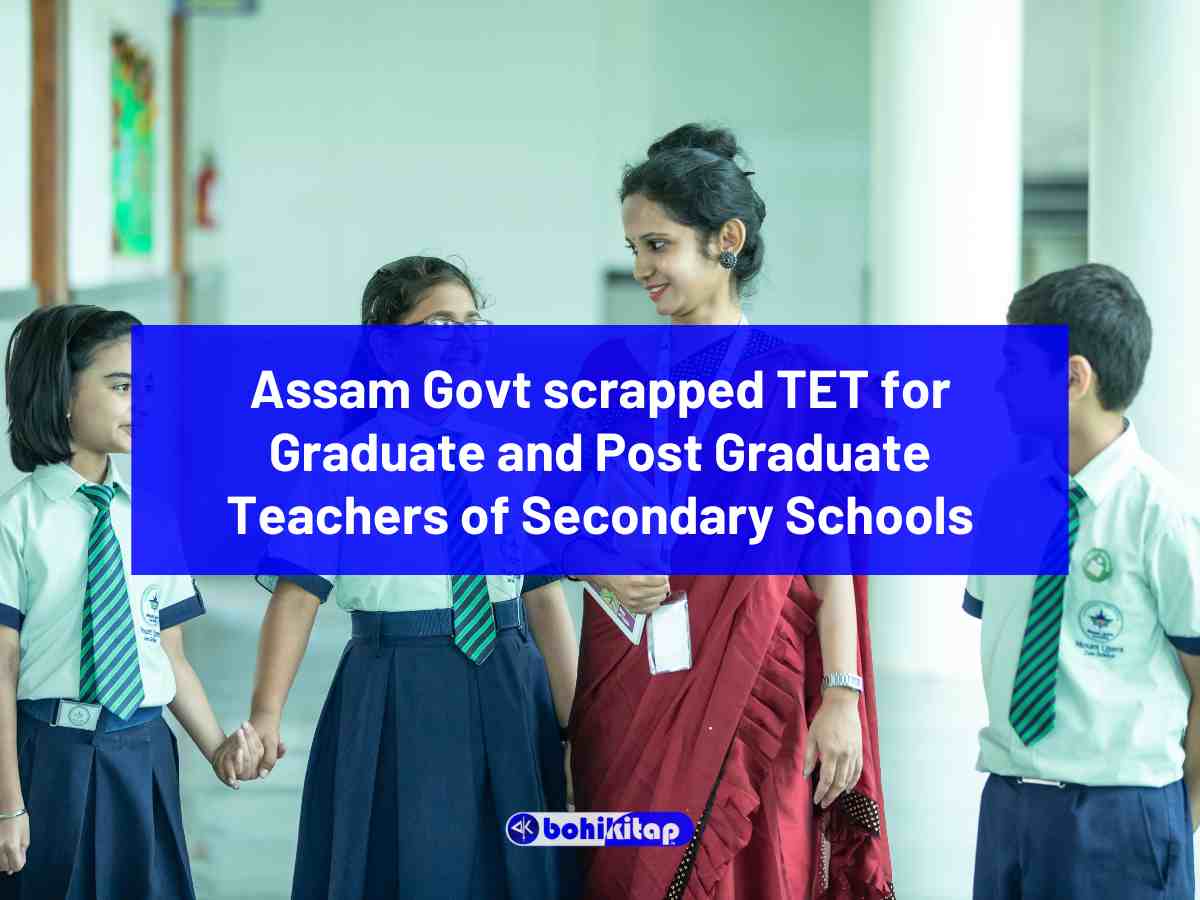 In a significant move aimed at simplifying the teacher recruitment process and reducing the burden of marks among candidates, the Education Minister of Assam, Ranoj Pegu, has announced that the Teachers Eligibility Test (TET) will not be required for Graduate and Post Graduate Teachers of Secondary Schools. This will introduce a new recruitment method which will help to revamp the earlier decided recruitment methods.
Earlier, the state government had introduced an additional recruitment test for B.Ed. holders alongside the TET qualification. However, in a recent development, the Education Minister clarified that B.Ed. holders will no longer be required to pass the usual TET Exam to be Graduate and Post Graduate Teachers (GT & PGT). The move is expected to open up more opportunities for eligible candidates and encourage more individuals to pursue careers in teaching.
Also Read: Assam Govt will scrutinize B.Ed. Certificates received from Universities of West Bengal, get complete information here
Assam TET lifted: Changes to be applied only for Secondary schools
As announced by Ranoj Pegu, the GT & PGT in Secondary Schools will no longer be required to take the Teacher Eligibility Test (TET). Instead, the state will conduct a TET-cum-Recruitment Test for these positions, where the number of successful candidates is equal to the number of vacancies. This change will make the recruitment method easier and bring relief to aspiring teachers. On the other hand, there have been no announcements on changes to the recruitment process for Lower Primary (LP) and Upper Primary (UP) teachers, and the TET examination may continue to be a requirement for these positions.
In a separate effort to ensure the quality and authenticity of teaching certificates, the state government has initiated a scrutiny of B.Ed. certificates held by teachers currently working in various schools across Assam. This move comes in response to a complaint that highlighted the issue of illegal B.Ed. certificates being issued by certain Universities from West Bengal. As a result of the complaint, authorities have decided to investigate the matter thoroughly to address any concerns related to the qualifications of teachers in the state.
For more education news, click here.