Assam
University & Colleges
CM inaugurates Lakhimpur Medical College; the tally of Medical Institutes in Assam reaches 8
CM Himanta Biswa Sarma inaugurated the 8th medical college in Lakhimpur. He also inaugurates the permanent campus of Joyhing Veterinary College.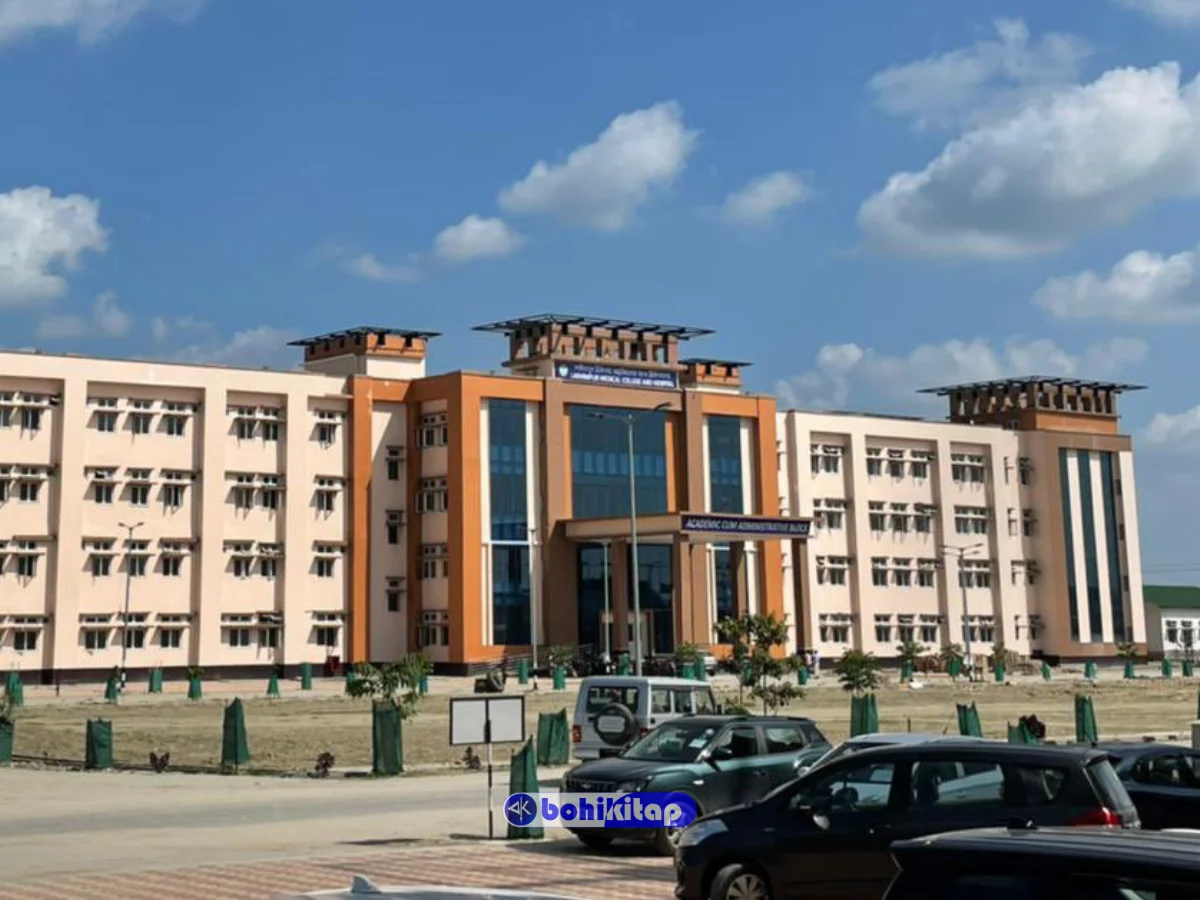 The tally of Medical colleges in Assam rises up to eight as Chief Minister, Dr. Himanta Biswa Sarma inaugurates the eighth medical college in the state. "Glad to inaugurate Lakhimpur Medical College & Hospital which is Assam's 8th Medical College and a key project that has given a major boost to our medical infrastructure." – CM tweeted. He also inaugurated the Joyhing campus of Veterinary Science in Lakhimpur. This has been a major boost to the medical department as he had also laid the foundation stone for the opening of the second medical college in Guwahati itself combining Mahendra Mohan Choudhury Hospital and Kalapahar Chest Hospital.
Also read: CM inaugurated Pragjyotishpur Medical College; Guwahati to get 2nd medical college soon
Medical Excellence: Lakhimpur Medical College, a new chapter!
Lakhimpur Medical College and Hospital has been built with a project cost of Rs 500.89 crore at a sprawling 168 bighas of land. Out of the other medical colleges in Assam, this has 100 intake capacity and with its inauguration, the total number of MBBS seats in Assam has now risen to 1100. The Lakhimpur Medical College and Hospital will have five state-of-the-art lecture halls, accommodation facilities for 430 students, 122 interns, and 66 resident doctors each apart from residential quarters for medical and paramedical staff.
CM Sarma said that with the inauguration of Lakhimpur Medical College and Hospital as the 8th medical college and hospital in the state, the advanced health care need of the people of Dhemaji, Lakhimpur, and Biswanath will be met considerably. He also congratulated the people of Assam and all others who have been instrumental in giving shape to this hospital, which according to him will be immensely helpful.
He also said that this institute will also provide Post-Graduation courses in the future and will allocate five more medical colleges in Assam, in the next year's financial budget. More institutions will also be ramped up to provide post-graduation courses that are currently having under-graduate courses.
Lakhimpur Veterinary College and new institutions
CM Sarma has also inaugurated the permanent campus of Joyhing Veterinary College. He said the Joyhing campus has a great role to play in the development of the veterinary sector. Though the college is apparently new, it has already earned its name in the academic sphere by producing quality human resources, he additionally mentioned that the college will also contribute a lot to the growth and development of the agriculture sector.
A new Cancer hospital will also be built at Lakhimpur along with a Dental College and a B. Sc Nursing institute. Stating his government's commitment, the Chief Minister said that along with medical colleges in Assam, in the coming years all the villages in Assam will have at least two doctors as the State government is working towards that end.
For more educational news and updates from Assam, click here.