Featured
Education Minister Ranoj Pegu launched Siksha Setu Axom Portal, here is all you should know about it
The Education Minister of Assam has launched a new portal "Siksha Setu Axom" related to school education. Read the article to know the complete details.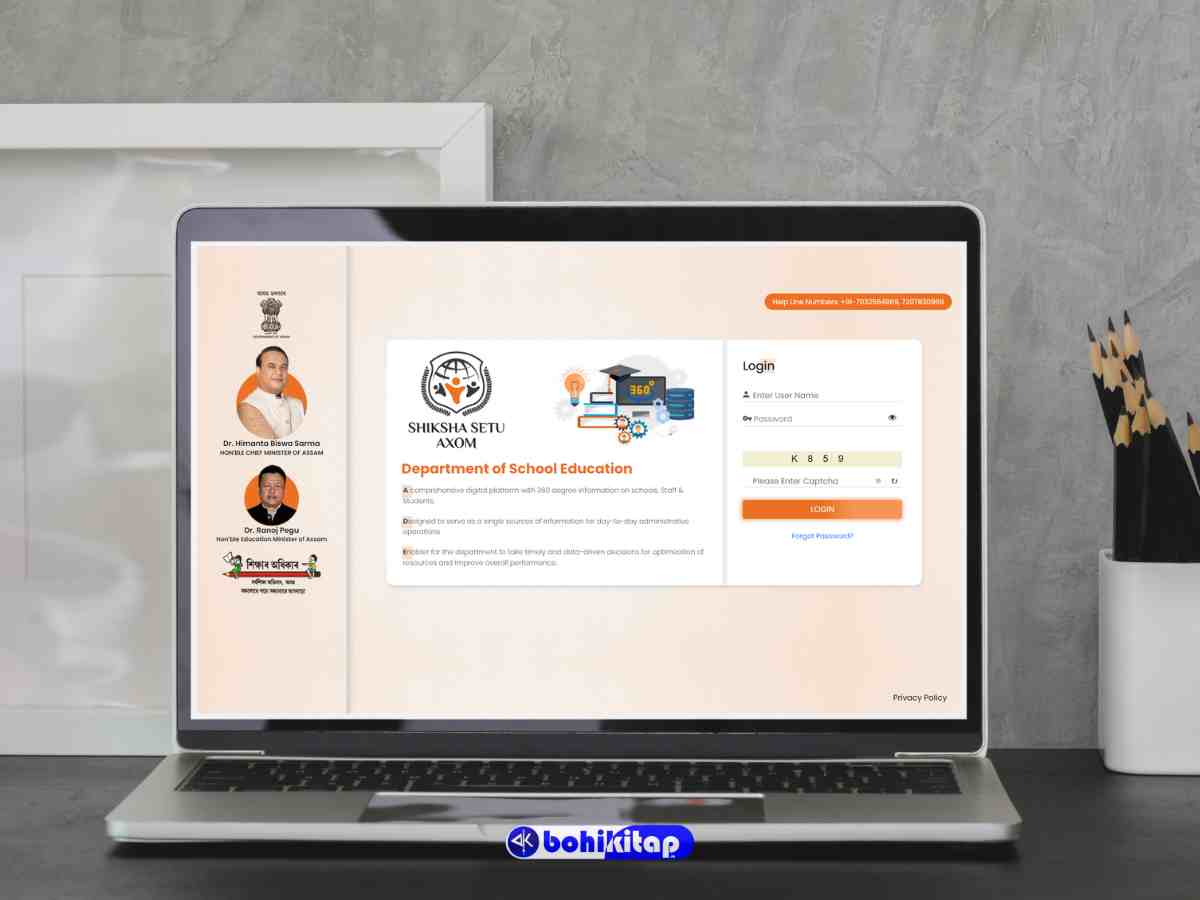 Guwahati: The Education Minister of Assam, Shri Ranoj Pegu on the 24th of April formally launched a new portal, named 'Siksha Setu Axom' at an event in Kahilipara, Guwahati. This new website will be supervised by the Department of School Education, Assam.
There is a website by the Central Government, that uses the Unified District Information System for Education Plus (UDISE+) to build a national database of schools. The Siksha Setu Axom portal will work in a similar manner, and with time it will be a hub of all information about the education system in the state.
Vision of Siksha Setu Axom Portal
The Education Department of Assam has a great vision behind launching this new portal, and currently, it will work on the following aspects:
Set up a comprehensive digital platform with 360-degree information on schools, Staff & Students.
To provide a platform that serves as a single source of information for day-to-day administrative operations.
To facilitate the department to make timely and data-driven decisions to optimize resources and improve overall performance.
Also read: TET will not be mandatory for Graduates and Post-graduates to become Teachers, know why?
After the launch of the Siksha Setu Axom website, Ranoj Pegu at the same event informed more about the Education system, and he stated that the state government is constantly improving its ecosystem to provide better service. Also, the minister announced about the 'School Profile Updation Week' which will be observed across Assam from the 24th to the 30th of April 2023.
Speaking about the School Profile Updation Week, the Education minister updated on Twitter writing "From April 24-30, 2023 we will be observing the School Profile Updation Week, wherein 360-degree information on schools will be uploaded in the Siksha Setu Asom Portal."
"Hence, requesting Principals/ Headmasters/ Headmistress of elementary & secondary schools to upload the relevant details in the portal," he added.
The department has recently distributed around 50,000 tablets among government schools. Also, funds are allotted to the schools for buying SIM cards and internet data for uploading the information to the website.
The Heads of the elementary and secondary level schools will have to update their school profile in the Siksha Setu Axom portal which consists of information like school category, management details, address, SMC contact details, Headmaster contact details, SMC bank details, nearest institution details, Legislative Assembly, Parliamentary constituency, GPS location along with school photograph and land details, altogether a total of 40 documents to complete the school profile.
For more education news and updates, click here.