Featured
Highlights of India Education Summit (IES) 2022; here is all you should know
Here are the key highlights of the India Education Summit 2022, hosted by the Indian Express. The summit was held on 6th and 7th of this month.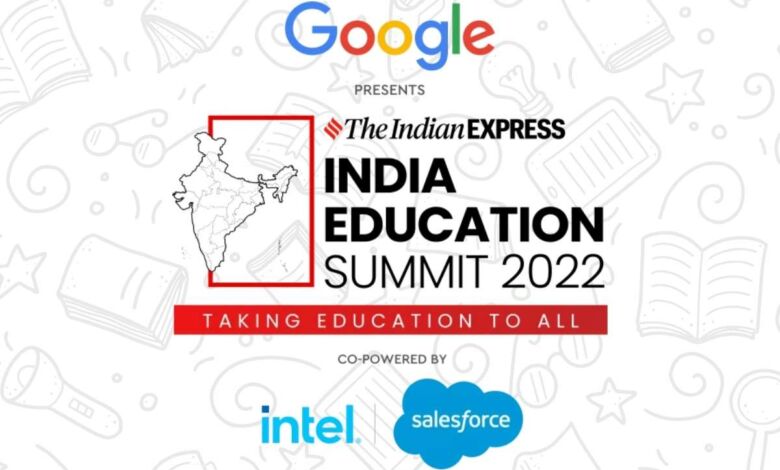 India Education Summit (IES) is a summit hosted by the Indian Express on the 6th and 7th of April, 2022. The summit aimed to bring together the stakeholders from the education sector to discuss and make others aware of the evolution of the education sector in India. The summit which was introduced in 2021 was held virtually due to the COVID-19 pandemic.
The 2021 summit aimed to discuss the logistics, developments required, and challenges to making the National Education Policy (NEP) a success. The summit made students aware across levels with the necessary wherewithals including the right course work, the opportunity to learn vocational skills, and the right set of infrastructure.
Also read: New UGC Guidelines: Students can now pursue 2 degrees at the same time
Overview of the Indian Education Sector
India is a huge market for digital education as it homes to about 580 million Indians between the age of 5 to 24 years. According to a report by India Brand Equity Foundation, the education sector in India is estimated to amount to $225 billion by the financial year 2025. With more than 9 million users, the sector is estimated to be about $1.96 billion in 2021. This has shot up from $247 million and around 1.6 million users in 2016.
India has also the largest number of school-going children in the world which is about 250 million children. This number is very less than the users of digital education. Various initiatives by the government have helped in increasing the number of students enrolled. The prime focus of the India Education Summit (IES) 2022 is to take education to every corner of the country via digital proliferation.
India Education Summit (IES) 2022
The two days of the programme at the India Education Summit 2022 were graced by many prominent dignitaries from various parts of India, who have been working day and night for the betterment of the Education Sector of India. Starting with Union Minister of Education, Dharmendra Pradhan; Deputy Chief Minister and Education Minister of Delhi, Manish Sisodia to Founders and CEOs of top ed-tech companies like Byjus, Great Learning, and Teachmint; the summit had a huge gathering.
Key Focus of the Summit
The India Education Summit 2022 was organised with a key focus on the following points:
One year into NEP and its progress
Education in India and its States
Building digital capabilities
Creating Leaders of Tomorrow
The School side Saga
India's Ed-tech story
Personalisation of Education
The world of Automation
A Data Safe system for Education
New-age Professionals
Interested people can know more about the summit by visiting the website of IES 2022. Also, they can watch the live broadcast of the event, uploaded on the youtube channel named Indian Express Online.
For more education news and updates, click here.