Featured
07 Lessons from Captain Cool MS Dhoni for every student, check them out now
MS Dhoni is one of the best cricket captains of India, whose journey to success inspires millions of people. Here are the top 07 lessons, every student can learn from him.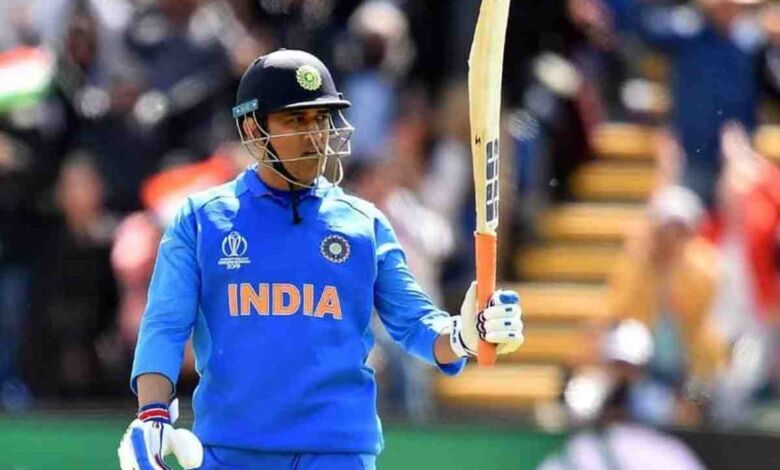 Mahendra Singh Dhoni (MS Dhoni) is a well-known cricketer and one of the most successful captains of the Indian Cricket Team. There is a lot to learn from him as he is considered one of the most calm and composed people.
His journey is full of lessons not only for adults but also for students. Many students treat him as their role model but it is important to understand what are his qualities which can actually help them in various phases of their own career. Here we have listed 7 lessons that students can acquire from him and utilise in their own life.
Also Read: IBPS Clerk Recruitment 2023 for 4545 vacancies: all you need to know; apply now
Leadership is a combination of strategy and character!
Any student can learn various leadership skills from MS Dhoni. A student with leadership skills will always be confident in his or her life. Dhoni was also known for his exceptional leadership skills.
Example: Apart from leading to the world cup titles, Dhoni's leadership was evident during the 2011 World Cup final when he promoted himself up the batting order ahead of in-form batsmen. He went on to score a crucial match-winning innings of 91 runs, leading India to victory.
MS Dhoni makes decisions based on his self-belief
Decision-making becomes important for the students as they began to complete the various phases of their life. Many students don't know how to decide in various phases such as which stream to choose after completing the 10th examinations. MS Dhoni was renowned for his ability to make quick and effective decisions on the field. He often made tactical changes and fielding placements that had a significant impact on the game's outcome.
Example: In the final over of the 2007 ICC World Twenty20 final against Pakistan, Dhoni decided to hand the ball to a relatively unknown bowler, Joginder Sharma. This decision proved to be a masterstroke as Sharma took the crucial wicket of Misbah-ul-Haq, leading India to victory.
You can't control what is uncontrollable, Be Resilient!
MS Dhoni displayed great resilience and the ability to bounce back from setbacks. He faced criticism and challenges but always maintained his composure and worked hard to improve his game. Students who are preparing for various competitive examinations are prone to various setbacks as they are loaded with higher expectations. But the setback is just a phase of life. To learn from the setbacks and produce effective results in future, is the greatest strength that students can acquire from MS Dhoni.
Example: After a disappointing performance before the 2013 Champions Trophy, where India lost the home series against England and Pakistan, he used the tournament as an opportunity to fight the setback and win the trophy for the country.
Progress is the result of adaptation
Many students feel uncomfortable as they change their institutions, especially when they begin their higher studies. They cannot adapt to the new environment, the new academic schedule and changes in the academic lifestyle. Many students become cannot even score marks in their examinations as well. The same scenario lay with MS Dhoni. He was an attacking player but what made him stand apart was his adaptability. His ability to adapt his batting style according to the match situation. He could play aggressive shots when needed and also anchor the innings when the team required stability. In the same manner, the students should adapt to the situation, and go for another approach in their studies.
Example: During the 2013 ICC Champions Trophy final against England, India lost early wickets and were struggling in the chase. Dhoni changed his approach and played a calculated innings, ensuring that he stayed till the end and guided India to victory with an unbeaten 75.
Any work requires a good FOCUS!
Students must be able to remain focused in any phase of their life. Be it academics or in extra co-curricular activity, they must remain focused as this is their learning period. MS Dhoni had exceptional focus and concentration on the field. He rarely let external distractions affect his game and remained focused on the task at hand.
Example: In the 2016 ICC World Twenty20 semifinal against West Indies, Dhoni remained calm and focused despite the mounting pressure. With two runs required off the final ball, he was unfazed and executed a run-out to secure a thrilling victory for India.
Teamwork makes the dream-work
Nowadays when there is higher competition, students must learn to work in Team. Teamwork helps to get results in a productive manner. Many schools have respective groups (or houses) which actually promote teamwork. MS Dhoni emphasized the importance of teamwork and unity within the team. He was known for his excellent communication skills and ability to bring out the best in his teammates.
Example: Dhoni's partnership with Virat Kohli during the 2012 Commonwealth Bank Series against Australia showcased his teamwork skills. The duo formed crucial partnerships, with Dhoni guiding Kohli and boosting his confidence, leading India to victory.
Manage your time and maximise output
Nowadays, students perform multitasking. For that time management is a necessary aspect to understand. Dhoni was known for his excellent time management skills, both on and off the field. He understood the importance of utilizing time effectively and making the most of each opportunity.
Example: Dhoni's quick decision-making and ability to finish matches in the limited-overs format demonstrated his time management skills. He often paced his innings perfectly, ensuring he had enough time to finish matches with his signature big hits.
These qualities displayed by MS Dhoni in cricket matches serve as valuable lessons for students, not only in sports but also in various aspects of life. That is why he is so successful and effective.
For more such news & updates, click here.