Admissions
Assam
University & Colleges
Nalbari Medical College to offer 100 MBBS seats; The total medical seat tally reaches 1500
Nalbari Medical College to offer 100 MBBS seats from 2023-2024. This will be the 12th medical college in the state which will get NMC validation.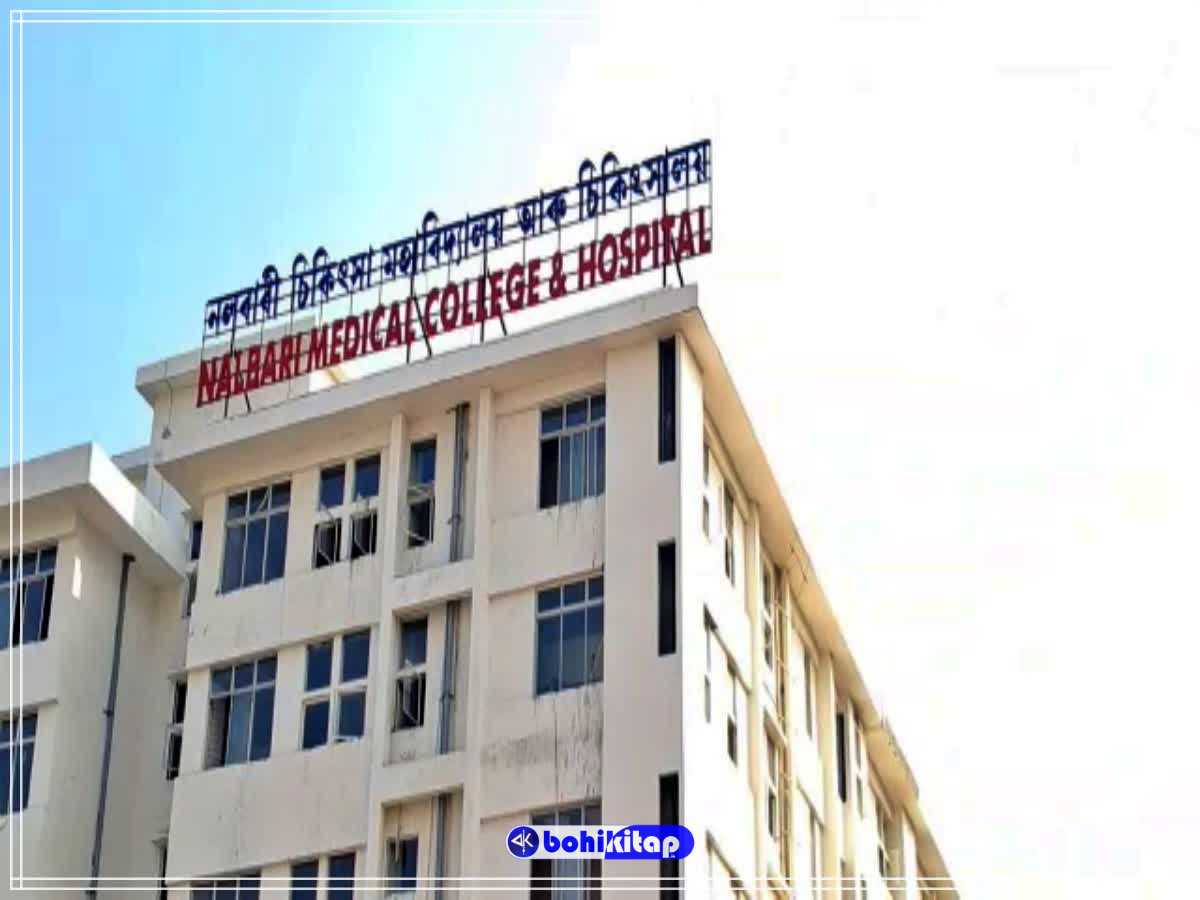 The Nalbari Medical College has been added to a new list of approved medical colleges which will be established in Assam. Previous to Nalbari Medical College, the NMC sent a letter of Intent validating the Nagaon Medical College and also Kokrajhar Medical College to admit 100 MBBS seats. The college has been authorized by the National Medical Commission (NMC) for the admissibility of MBBS students from 2023-2024. As per the official letter, 100 MBBS seats are to be allotted per batch.
Nalbari Medical College will emerge as the 12th medical college in the state. Chief Minister of Assam in November declared that the number of medical colleges will increase to 24 in numbers within 5 years of the time period. The total tally of seats for medical colleges in Assam will reach 1500.
Also read: NEET PG 2023 registration window reopens; Click the given simple steps and complete the process here
Nalbari Medical College to offer 100 MBBS seats
The NMC Letter of Intent to the Nalbari Medical College stated that "The Medical Assessment and Rating Board (MARB) of NMC examined the Assessor's report dated 27.02.2023 for assessing the availability of infrastructural facilities of the college, laboratories, library, hostels, hospital, and availability of faculty, their experience, publications, and residents/ tutors, nursing and paramedical staff available with other facilities available at Nalbari Medical College, Nalbari under the Srimanta Sankaradeva University of Health Sciences, Guwahati for starting of MBBS course for the academic year 2023-24."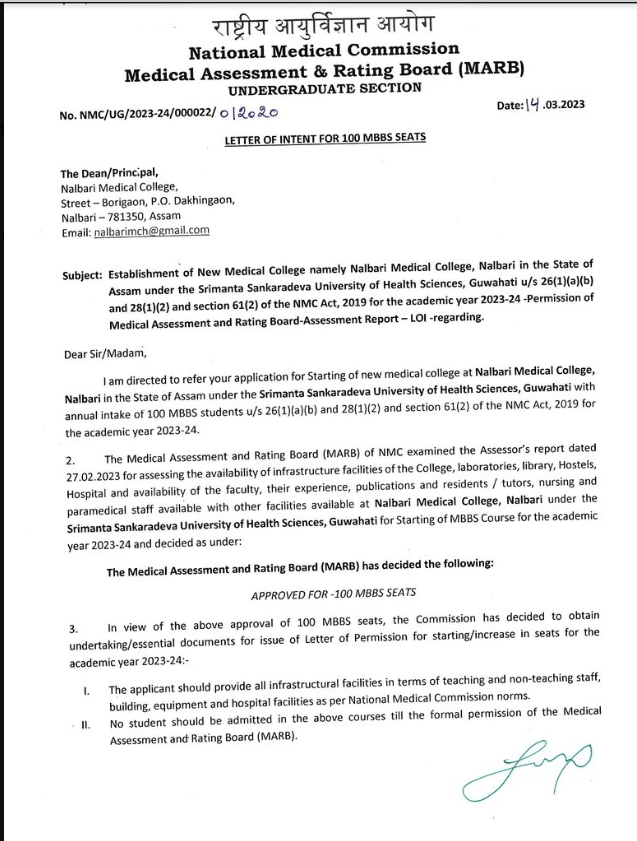 "In view of the above approval of 100 MBBS seats, the Commission has decided to obtain undertaking/ essential documents for issue of Letter of Permission for starting/increase in seats for the academic year 2023-2024," it further added.
Chief Minister's remarks
The Chief Minister, Himanta Biswa Sarma used his Twitter handle to express in this regard, "We've reached another milestone! Delighted to share that National Medical Commission has recognized Nalbari Medical College with approval to admit 100 MBBS students."
The Tweet reads, "It's a historic accomplishment for Assam with 4 new medical colleges being set up in just one year!"
For more educational news and updates, click here.