Featured
NCF Proposes to boost Regional languages in School Curriculum 2023: Changes in Language Learning for Students in new 'Amrit Kaal'
NCF has prepared a draft where it has proposed that more than one regional languages should be taught till class 10. There will two class 12 final examinations.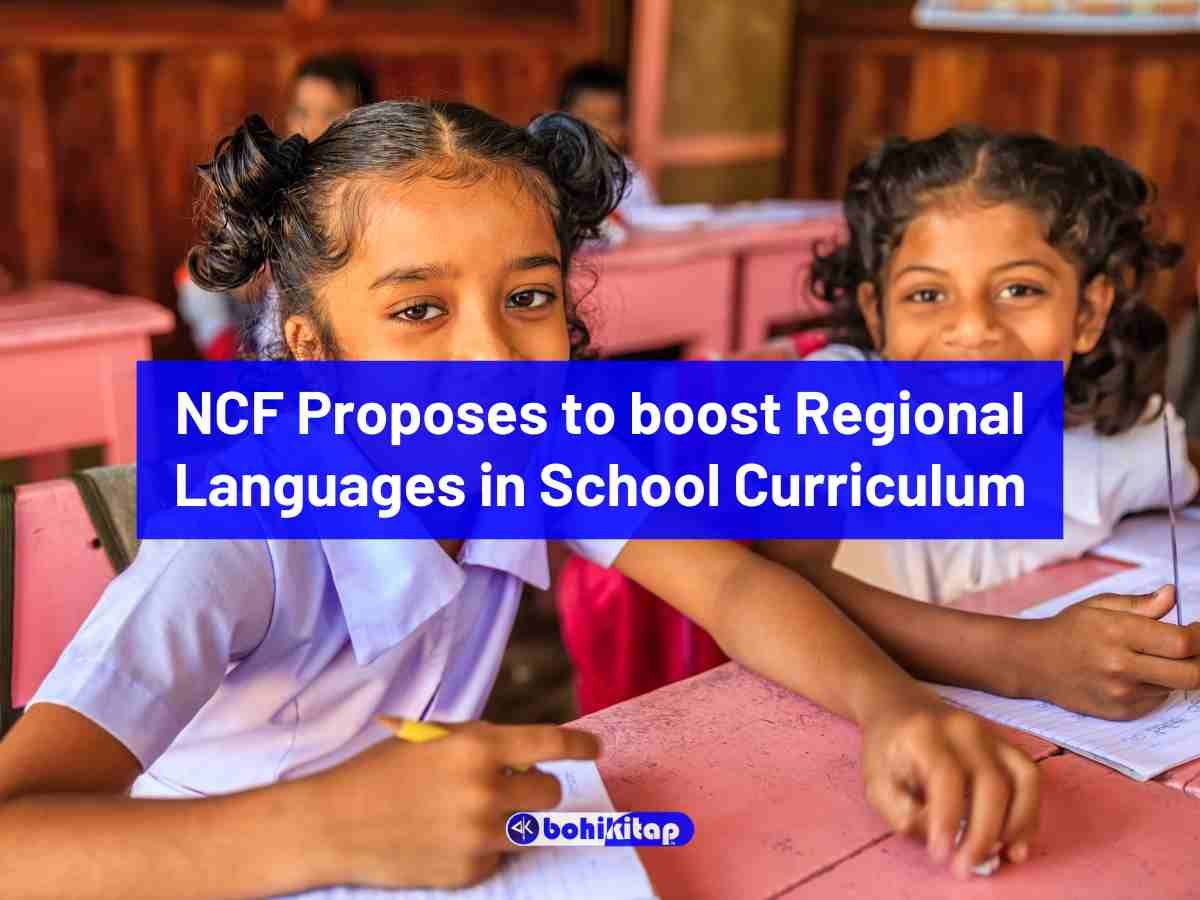 In a significant development in the field of education and to promote the National Education Policy (NEP) more efficiently, the National Curriculum Framework (NCF) has put forth a draft proposal that recommends changes in language learning for school students across India. According to the proposal, students in Class 11 and 12 will be required to learn at least one regional language, while those up to Class 10 will need to study two Indian languages.
This move is based on extensive feedback gathered from over 4,000 organizations during the past three months, aiming to enhance linguistic skills and cultural understanding among students.
Also Read: National Means cum Merit Scholarship (NMMS) 2023: Forms are now open, apply now
All about the NCF draft proposal: Regional languages will be promoted in the best manner
As per the final draft, students in classes 6 to 8 will be focusing on studying three regional languages, while those in classes 9 and 10 will learn two regional languages. This move aims to deepen the understanding of local cultures and languages during the formative years of a student's education.
As per the current scenario, many CBSE schools offer regional languages as optional subjects alongside Hindi, and in some cases, Sanskrit is offered as an alternative to Hindi. However, the new proposal suggests a shift towards a more structured language learning approach, aiming to make regional languages an integral part of the curriculum.
The steering committee responsible for formulating the final report on this draft proposal was led by former ISRO chief, K Kasturirangan. The report emphasizes the importance of multilingualism in a diverse country like India. It highlights that learning different languages not only improves communication skills but also gives priority to an appreciation for the rich linguistic heritage of the nation.
Class 12 Exams will be in a semester manner!
One of the noteworthy aspects of the proposal is the suggestion to conduct the final examination for Class 12 twice a year. This innovative idea is intended to provide students with a second chance to improve their scores. Students who do not perform well on their first attempt will have the opportunity to re-sit the exam for subjects where they seek further improvement. This concept builds upon a similar experiment conducted during the COVID-19 pandemic for Class 10 students.
However, while these changes proposed by NCF are being welcomed for their potential to enhance language skills and offer more opportunities for students to excel, there are concerns that need careful consideration. In states like Assam, where regional language priorities in schools include Assamese, Boro, and Bengali, there might be some confusion regarding the implementation of the new language learning structure. The challenge lies in balancing the importance of these regional languages with other key subjects like Mathematics and Social Sciences.
Experts in the field of education suggest that a well-rounded curriculum should strike a balance between languages and other core subjects. Overloading students with too many subjects could lead to stress and hinder their overall learning experience. Therefore, it becomes crucial to ensure that the implementation of the new language learning framework is gradual and takes into account the student's learning capacity and well-being.
In conclusion, the NCF's draft proposal to alter language learning in schools signifies a step towards embracing India's linguistic diversity. The emphasis on regional languages from an early age will not only nurture cultural understanding but also prepare students for a more interconnected world. However, to ensure the success of these changes, a thoughtful and well-planned execution in line with the NEP is imperative. Balancing language learning with core subjects will be the key to providing a comprehensive and enriching education for all students.
For more educational news, click here.