Scholarships
Pre Matric Scholarship 2023 for SC students studying in Class 1 to 8; Get complete details
For the primary and middle school students, the Pre Matric Scholarship 2023 is here. Students from SC category may apply now.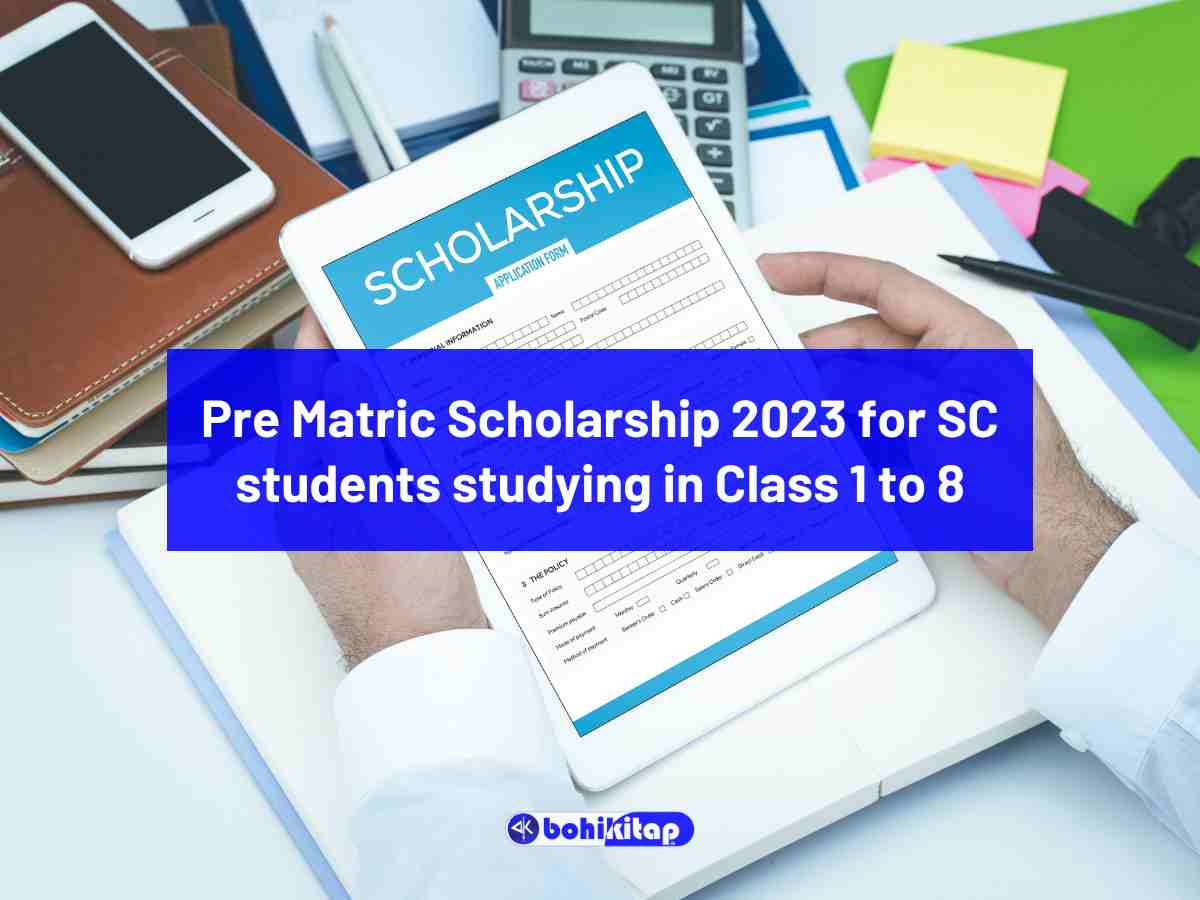 Pre Matric Scholarship 2023: The Department of Welfare of Scheduled Castes and Backward Classes, Assam is inviting offline applications from students of classes 1 to 8 studying in Government schools in Assam. The office of the Director, Welfare of SC & BC has published an advertisement recently for the "Pre Matric Scholarship 2023" scheme which will benefit the students belonging to the Scheduled Caste category.
Also read: SIRISH Scholarship 2023 for Tea Tribes and Adivasi Welfare communities, know complete details & apply now
Who can apply for Pre Matric Scholarship 2023?
The applicant must be studying in classes 1 to 8 in a government school in Assam.
He/ she must belong to the Scheduled Caste category.
The annual income of the student's parent or guardian should not exceed more than Rs. 2.50 lakh from all sources.
Documents Required
Self-attested photocopy of the front page of the candidates' or candidates' parents or guardians' bank passbook
Self-attested photocopy of Caste Certificate
Self-attested photocopy of Annual Income Certificate
Application Procedure of Pre Matric Scholarship 2023
The students need to collect the application forms from their respective schools. And schools can collect these forms from the concerned Sub-Divisional Welfare Offices, free of cost.
Then candidates need to fill in the required personal and academic details with care.
And submit the application form along with the above-mentioned documents to the Principal/ Headmaster of the school.
The Head of the Institution will then prepare the list of applicants with details as per the application format and submit it to the concerned office of the Sub-Divisional Welfare Officer, along with the original application forms and other relevant documents.
All Sub-Divisional Welfare Officers will then scrutinize the application forms verify the Castes Certificate, Annual Income Certificate and Bank account details of the applicants and submit the compiled list both in hard and soft copy (in MS Word format only) of the Institutions to the office of the Director, Welfare of SC & BC, Assam on or before the 31st of October, 2023.
For more educational news, click here.