Featured
Vedas to Metaverse: People cheer as NEP glorified on 73rd Republic Day
A beautiful tableau depicting past and future was shown by Ministry of Education and Skill Development. It was shown by mixing vedic elements with the modern day technology.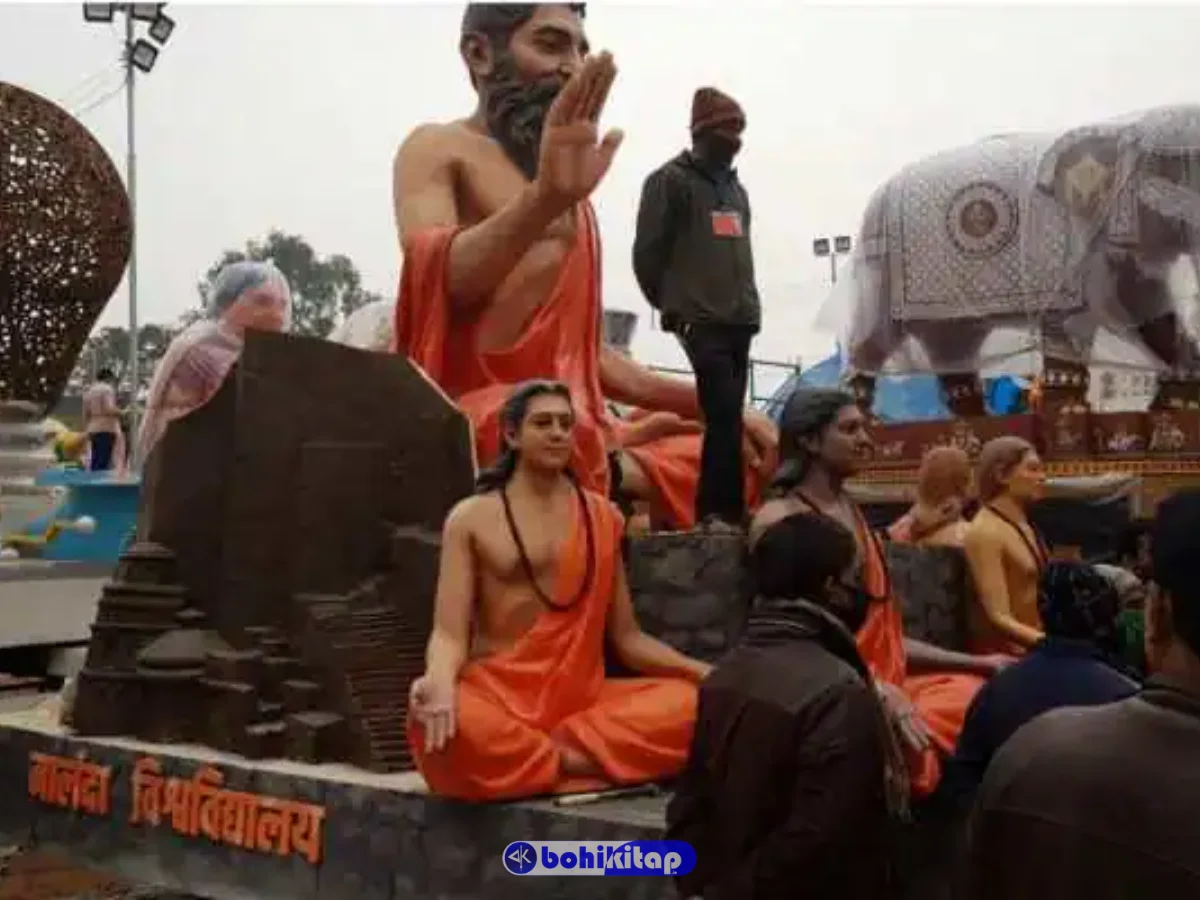 Vedas to Metaverse tableau: On the auspicious day of the 73rd Republic Day celebrations, a unique tableau was demonstrated. It was titled Vedas to Metaverse. The tableau was shown by the Ministry of Education and Skill development on the parade which occurred in the Rajpath today. There were 16 marching contingents, 17 military bands, and 25 tableaux of various states, Union Territories, departments, and the armed forces. India's military might and cultural diversity were also shown.
This year's Republic Day event is part of the Centre's Azadi ka Amrit Mahotsav to celebrate 75 years of Independence.
Vedas to Metaverse; Tableau of attraction
The Vedas to Metaverse tableau of the ministry has been making an attraction point over all the creative efforts presented by different states and ministries. The tableau consists of two sections. The front part depicted the glorious past of the country in the area of education starting from the Vedas, the gurukul system of education, and ancient universities such as Nalanda where students from all over the world used to gather. The rear part had a glowing bulbous brain-like structure symbolising innovation and creativity.
Also read : The Railway department on the scanner! Students protest over RRB NTPC results
The LED screens, which were illustrated in the video, consist of the digital book placed atop the tableau illustrated multidisciplinary education, research, innovation, startups, robotics, and the metaverse. Images of different educationists and scientists from the ancient period to the modern age could also be seen on both sides of the tableau.
We have seen students of different age groups, who participated in the tableau and portrayed skill development, joyful learning along with emphasizing the latest technologies like augmented reality and virtual reality.
What is a metaverse?
A metaverse is a network of 3D virtual worlds focused on social connection. In futurism and science fiction, the term is often described as a hypothetical iteration of the Internet as a single, universal virtual world that is facilitated by the use of virtual and augmented reality headsets. The Vedas to Metaverse concept is gaining wide cheer throughout the country by the different sections of society.
NEP glorification
National Education Policy, which was passed in 2020, is a major shift of academic curriculum from the earlier 1986 Education Policy. This new system glorifies the local language as the basic language to adopt education and also focuses on skill-based learning. The Ministry showed a link between the past and present through a wonderful tableau that actually defines the basic aim that NEP wants to fulfill. Such glorification will widely spread the consciousness of NEP all over the country.