Featured
University & Colleges
How to create ABC ID? Know its Benefits and check the detailed steps here
UGC has made it compulsory for students to create ABC ID. Here are the steps you need to follow while registering for Academic Bank of Credits.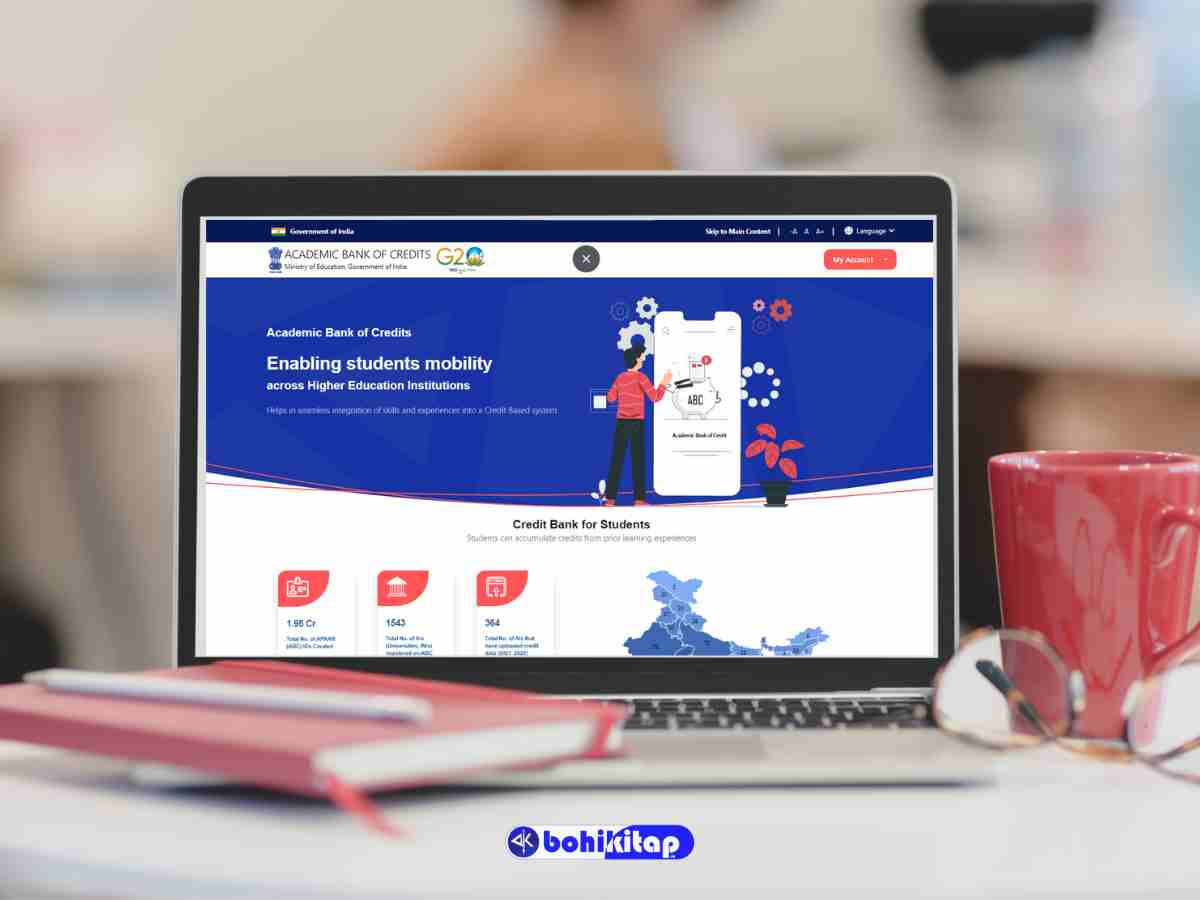 The growth of Digital India is taking a big step forward in the new Bharat. Many new initiatives have been initiated to remove the logjam of various administrative elements under Digital India. Similar new introductions have been made for the smooth maintenance of Higher Education Institutions (HEIs). Such a unique initiative is the introduction of the Academic Bank of Credit and making it compulsory for students to create ABC ID.
This year in February, the UGC Chairman has directed all Universities to ensure the creation of ABC ID while taking admissions in colleges and universities. Since then, many students have been confused about the process involved, its needs and its benefits. So here in this article, we have laid out the steps, every student needs to follow to create ABC ID.
Also Read: Reliance Foundation UG Scholarship 2023: The application portal is now live; know more
What is ABC ID?
The Academic Bank of Credits (ABC) is a nationwide resource aimed at enhancing the adaptability of educational curricula and encouraging students' cross-institutional mobility within the higher education sector. These new regulations will establish a credit transfer system, enabling students to construct their unique learning journeys towards obtaining degrees, diplomas, or postgraduate qualifications. This initiative promotes flexible and accessible learning, allowing students to pursue education at their preferred time, location, and educational level.
For this credit transfer, the students need to create ABC IDs which will help them to keep their academic records digitally. They can use it to select classes from different colleges and learn independently. It's like a key to a world of knowledge right at their fingertips. This makes education more accessible and flexible for students all across the country, contributing to the digital transformation of India's educational landscape.
Objectives of ABC ID
The ABC ID was launched by UGC in the year 2021 with certain objectives, and they are:
To foster the student-centeredness in higher education nationwide and encourage a more interdisciplinary approach.
To empower students to choose the most suitable courses that align with their interests and learning goals.
To provide students with the flexibility to determine their study pace, along with managing associated logistics and costs.
To grant students the freedom to customize their degrees or specialize instead of adhering to a fixed curriculum imposed by a single institution.
To facilitate multiple entry and exit points for students to complete their degrees at their preferred pace, offering mobility across disciplines and institutions for various academic programs.
To streamline the procedural aspects of teaching and learning to occur in a distributed and blended manner, fostering integration between campuses, universities, or autonomous colleges while enhancing student mobility.
To facilitate lifelong learning amongst all, i.e., formal and informal students from both full-time and part-time modes.
To satisfy the students' quest for knowledge, freedom to choose and change their academic directions, connect different knowledge domains and help them acquire the right foundations and building blocks to pursue their life goals.
How to create ABC ID?
The student can visit the official website of the Academic Bank of Credits or the Digi-locker account/ mobile application to create ABC ID. The steps are laid down below:
Through website
The students must visit the Academic Bank of Credits portal by going to their official website (Scroll below)
After going through the official website, they should navigate to the "My Account" menu and choose the "Student" option.
Then click on "New User sign up for Mari Pehchan"
Input your mobile number and then click on "Generate OTP"
Verify your identity by entering the OTP you receive
Now, provide your complete name, date of birth, username, and PIN
Make sure to check the "I agree" box and then click the verify button
Proceed to "Verify your account with Aadhaar" and select "Continue"
In the Digilocker dashboard that appears, pick "University/ Skills/ College" and select the name of your university
Afterwards, click the submit button. Following submission, your ABC card will be successfully generated
Be sure to note down your ABC ID for future reference
Through the Digi-Locker App/ Website
To create ABC ID directly through DigiLocker, the user must install the app or visit the website of Digilocker.
Next, users need to log into their DigiLocker account (New users will need to register first, then proceed)
In the search button, he/ she must type ABC ID Card and click Academic Bank of Credits.
As mentioned above, in the same manner, the user needs to enter his/ her details.
Once completed, the unique ABC ID will be created and users can download the same
Benefits of ABC ID
Here are the benefits, that every student can avail of if he/ she creates an ABC ID:
Each student gets a special 12-digit ID number. It will act as a storehouse of credit that can be used in any institution and complete their overall study.
This ID can also hold all their schoolwork and lessons in a digital form. With this card, students can choose when they want to start or finish their studies at different schools.
Not all schools offer the same courses, but with the ABC card, students can pick classes from different schools. This ensures flexibility.
Students will get a certificate or diploma based on the credits they earn with this card. The ABC credit system lets each student learn on their own.
If a student stops a course in the middle but has followed the steps to create ABC ID and has a valid ID number, then all their school records are saved. They can start learning again whenever they want in the future.
Courses undergone by the students through the online modes through National Schemes like SWAYAM, NPTEL, V-Lab etc. or of any specified university, shall also be considered for credit transfer and credit accumulation.
In the interests of students, credits earned and deposited with ABC shall be valid for the purpose of redemption to a degree or diploma or postgraduate diploma or certificate, for varying duration as specified by the credit awarding and credit accepting HEIs subject to a maximum duration of seven years.
Important Links
For more educational news, click here.