University & Colleges
Featured
M.Phil. programme to vanish soon; Delhi University confirms discontinuity from 2023
Delhi University has recently released a notification stating that the existing M.Phil. programme will be scraped from the upcoming session.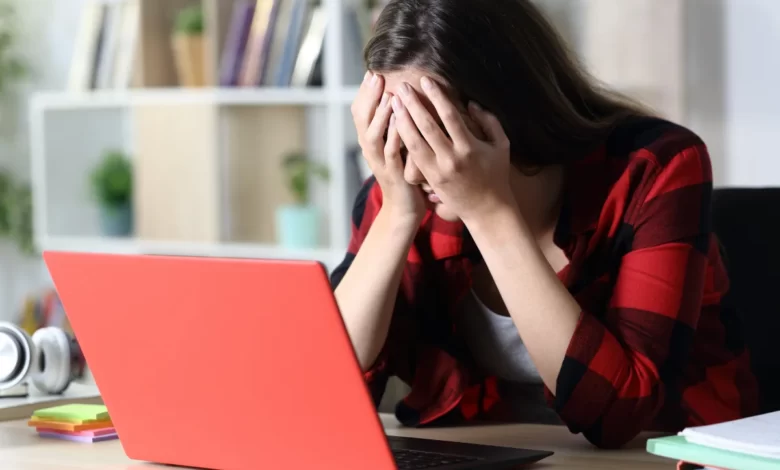 Delhi University confirms the discontinuity of the existing Master of Philosophy (M.Phil) course from the new academic session 2022-23 in order to carry out the National Education Policy (NEP) 2020 for various departments run by the University.
On 27th January 2022, Delhi University issued a notice stating "The existing M.Phil programme to be discontinued from the academic year 2022-23 in line with NEP 2020." The University is currently inviting suggestions and feedback on a draft undergraduate curriculum framework to choose a four year Bachelor's degree (undergraduate) and a research-intensive Master's degree (Post-graduation) as an alternative. The draft undergraduate curriculum framework was released on the official website and was also circulated among the stakeholders on 21st January 2022 and will remain active till 30th January 2022 at 11:59 P.M.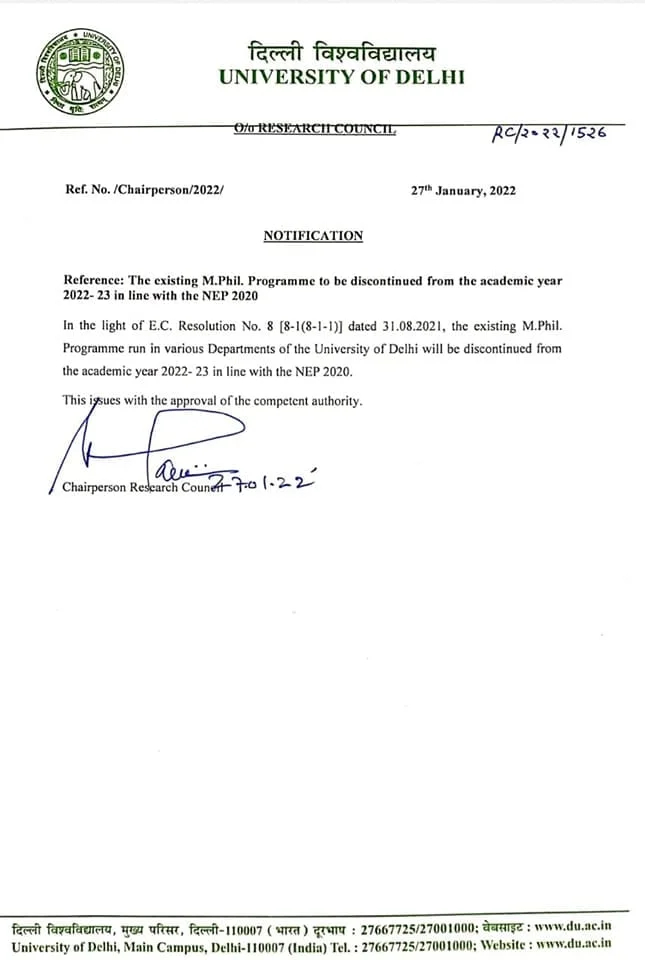 Public Opinions on M.Phil Degree
However, according to Social Scientists, students did better in their PhDs with M.Phil. Former Executive Council member of Delhi University, Abha Dev Habib, said, "This degree is being discontinued not because of any organic need of the system but because of NEP 2020. This policy is all about widening the gap between haves and have-nots. Either commit to doing a Ph.D. or remain without a research degree. NEP, which is floating on the advertisement of "choice", is taking away real choices which students had. Students with disadvantageous backgrounds, especially women, looked up to this degree as a research degree they could afford before going towards teaching jobs."
Member of Academic Council of Delhi University, Mithuraaj Dhusiya, said, "M.Phil course, over several generations, has played an important role in DU and other Indian universities in developing research aptitude through robust course work and introduction to higher research. This research degree has been a degree by itself separate from and at the same time above Master's degree. It is extremely unfortunate that the NEP 2020 discontinues M.Phil."