Featured
Assam
School & Boards
Huge enrollment occurs under Siksha Setu Axom 2023: Online Attendance will be monitored online
Digital India is getting a major boost as Siksha Setu Axom initiative have been launched by the state government. All the school activities to be monitored online.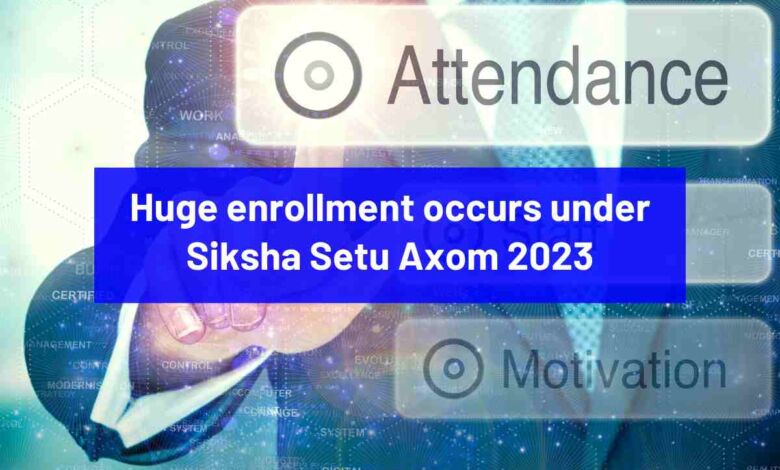 Assam's State Government started online attendance in "Siksha Setu Axom 2023" which is a ground-breaking initiative aimed at digitally tracking student attendance. The Education Minister of Assam, Ranoj Pegu earlier on the 24th of April formally launched a new portal, named 'Siksha Setu Axom' at an event in Kahilipara, Guwahati. This new website will be supervised by the Department of School Education, Assam.
There is a website by the Central Government, that uses the Unified District Information System for Education Plus (UDISE+) to build a national database of schools. The Siksha Setu Axom portal will work in a similar manner, and with time it will be a hub of all information about the education system in the state. As India is pitching for Digital India, Siksha Setu Axom 2023 sets a milestone that will promote transparency regarding the students' and teachers' activities.
Also Read: Super 50: Free Coaching for UPSC Civil Services Examination
About Siksha Setu Axom 2023
The Siksha Setu Axom 2023, which was launched on April 24, 2023, is an initiative to promote and improve the transparency of our Education System. The main goals of the initiatives are:
To provide a comprehensive digital platform with 360-degree information on schools, Staff and students
The portal is designed to have information on day-to-day administrative processes
Enable the department to make timely and data-driven decisions for the optimization of resources and improve overall performance
Siksha Setu Axom 2023: Huge enrollment recorded
On the inaugural day of the online attendance system, a substantial number of records were uploaded on the official website of Siksha Setu Axom:
Nearly 56% of students, totalling 2,748,304, actively participated by marking their attendance digitally
Furthermore, teachers have also begun the process of recording their attendance online, with a mandatory requirement for all educators to do so starting from October 1st
A remarkable 87% of the total 4,921,188 students have already been registered with their respective photographs, totalling an impressive 4,302,354 students
Ranoj Pegu posted on X
The Education Minister of the state, Ranoj Pegu has posted on X (Twitter) about this progressive initiative and informed about Assam's commitment to modernizing its educational infrastructure. "Started taking online attendance of students through Siksha Setu. 4302354 (87%) of the total 4921188 students under @SchoolEdnAssam have been registered with photographs. Yesterday, 2748304 (56%) gave their attendance online. Teachers have also started giving their online attendance. From 1st Oct, all teachers are required to do so. Sharing attendance data for the last 3 days"- he posted on X.
For more educational news, click here