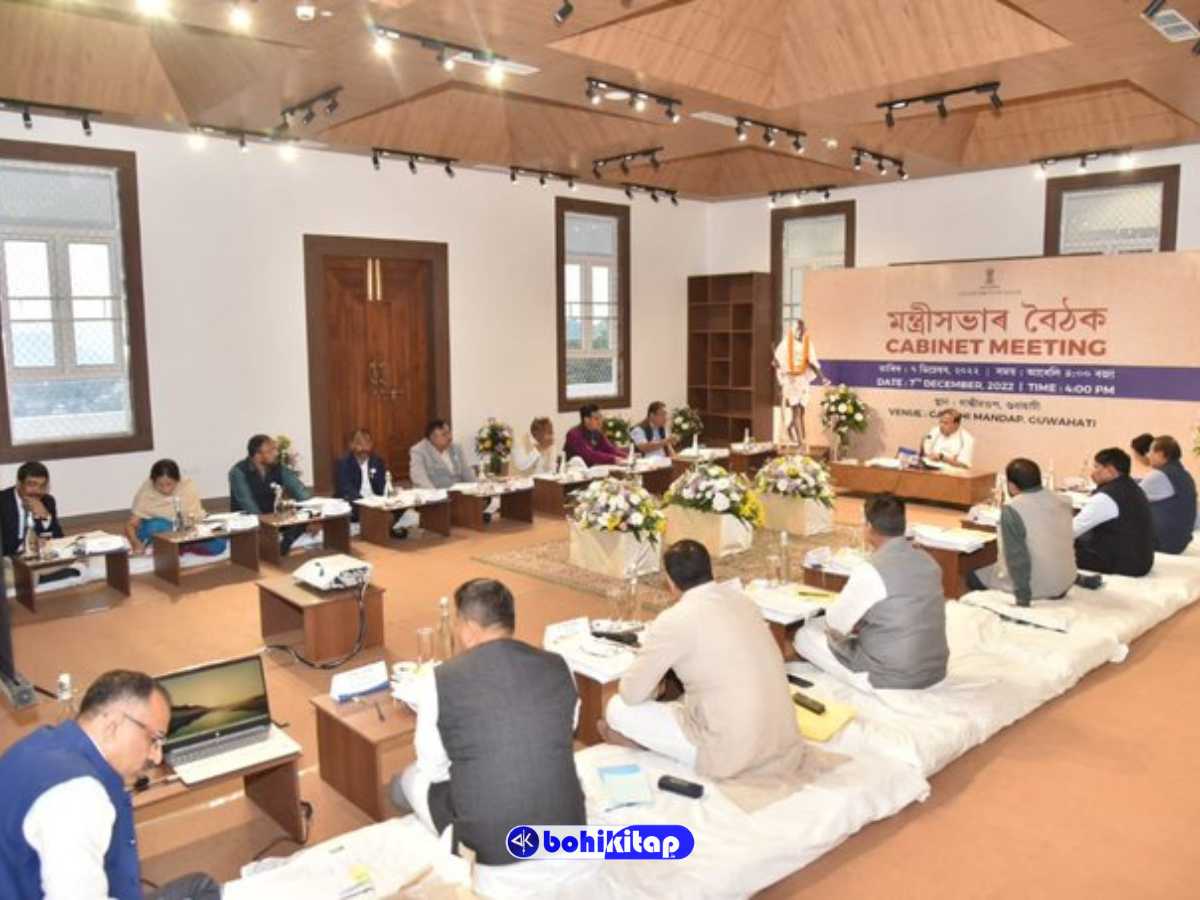 Assam Government initiates APSC reformation: After completing Lachit Borkhupan's 400th birth anniversary ceremony in New Delhi, the CM of Assam, Dr. Himanta Biswa Sarma held its cabinet meeting in Gandhi Mandap, Guwahati. Various decisions regarding the Assam Service Public Commission (APSC) were discussed. Further, giving emphasis on completing the target to provide 1 Lakh jobs to the youths of the state, other major decisions were undertaken. Out of this, the removal of optional papers from the APSC Mains examination was decided.
Apart from APSC, the decision was taken to create new jobs in Forest Guards Protection Force. Apart from this, new jobs in the Forest department were released. As Assam Government initiates APSC reformation, the focus on various other forest jobs was also done. The previous vacant seats were ordered to fulfill along with some new posts.
Also Read: Get featured in Pariksha Pe Charcha 2023 effortlessly! Click now to apply
Assam Government initiates APSC reformation: No optional papers in APSC Exams
Addressing the press, the Chief Minister of Assam said "Science and Maths students usually get 100 out of 100 marks but Assamese and English students will not get such marks. Hence, we decided to remove the optional subject. Many other states have already taken this initiative to scrap the optional paper and the upcoming notification from APSC for the recruitment of 700 vacancies will follow the same. From now onwards, there will not be subject-specific papers, and eligible candidates will need to have overall knowledge and general papers will test that out."
On the details released by the CM of Assam on Twitter, the reasons to justify the decision were:
To eliminate the discrepancies on the level of questions in each optional paper.
This will help to achieve uniformity in the evaluation of descriptive answers in CCE (Mains) examinations.
Candidates can be tested on level playing fields or have an equal chance of securing good marks during evaluation.
As Assam Government initiates APSC reformation, there might be some other questions that have not been looked into. As many students, actually don't opt for Mathematics or Physics or any disciplines of Science stream as optional, will it be wise to consider the same in the state of Assam? But as Assam Government initiates APSC reformation, all these changes have been done by the recommendation of the administration of APSC.
More Salary for APSC members
In the cabinet meeting held today, the government has also decided that APSC Chairman and other members will now receive the financial grants issued under the 7th Pay Commission.
Jobs for families of Policemen, who lost their lives
"From 1985 onwards, many Police officials have lost their lives in the line of duty. Though the government has provided financial aid and other support to their family members, the existing government wants to do more. Hence, govt. is planning to provide job opportunities to the family members of all such state policemen. However, it will not be applicable to families, who have already received a job as support from the government. This will benefit around 400 families" said CM Sarma.
Filling up vacancies in Forest Department
As Sarma Stressed fulfilled their promise to award 1 Lakh jobs to the citizens of Assam, he said that the vacancies posts by State Level Police Recruitment Board (SLPRB). There are 1667 posts which will consist of various posts.
| POSTS | VACANCIES |
| --- | --- |
| Forest Guards | 1226 |
| Forester Grade 1 | 264 |
| Assam Forests Protection Constables (Commando) | 279 |
| Driver | 142 |
| Cook | 13 |
| TOTAL | 1667 |
Forest Protection Force Battalion
The cabinet also approved the raising of the 3rd Assam Forest Protection Force Battalion under the Assam Forests Protection Force Act 1986 in a bid to protect forests and fauna. There will be a headquartered in Lakhimpur of the battalion where there will be 1115 posts available where the eligible can apply.
Other Decisions
Govt. will work on constructing 162 police stations, and the highlight of these all will be the Palasbari Police Station. The police station at Palasbari, Guwahati will be a unique one, as the top floors of the station will have quarters for all the staff members. Usually, Police quarters are situated at a long distance from the station.
As recently, Ahom Commander Lachit Borphukan's 400th birth anniversary was celebrated, on his memory, the Police Academy of Dergaon will be renamed as Lachit Barphukan Police Academy.
Ex-Servicemen will get a 2% reservation in Grade 1 and Grade 2 jobs.
For more educational news, click here.