Featured
Budget 2023: Centre allocates 1.12 lakh crores for the Education Sector
Centre has allocated Rs. 1.12 lakh crores for the Education sector in Union Budget 2023, know about the key steps goverment will take in coming financial year.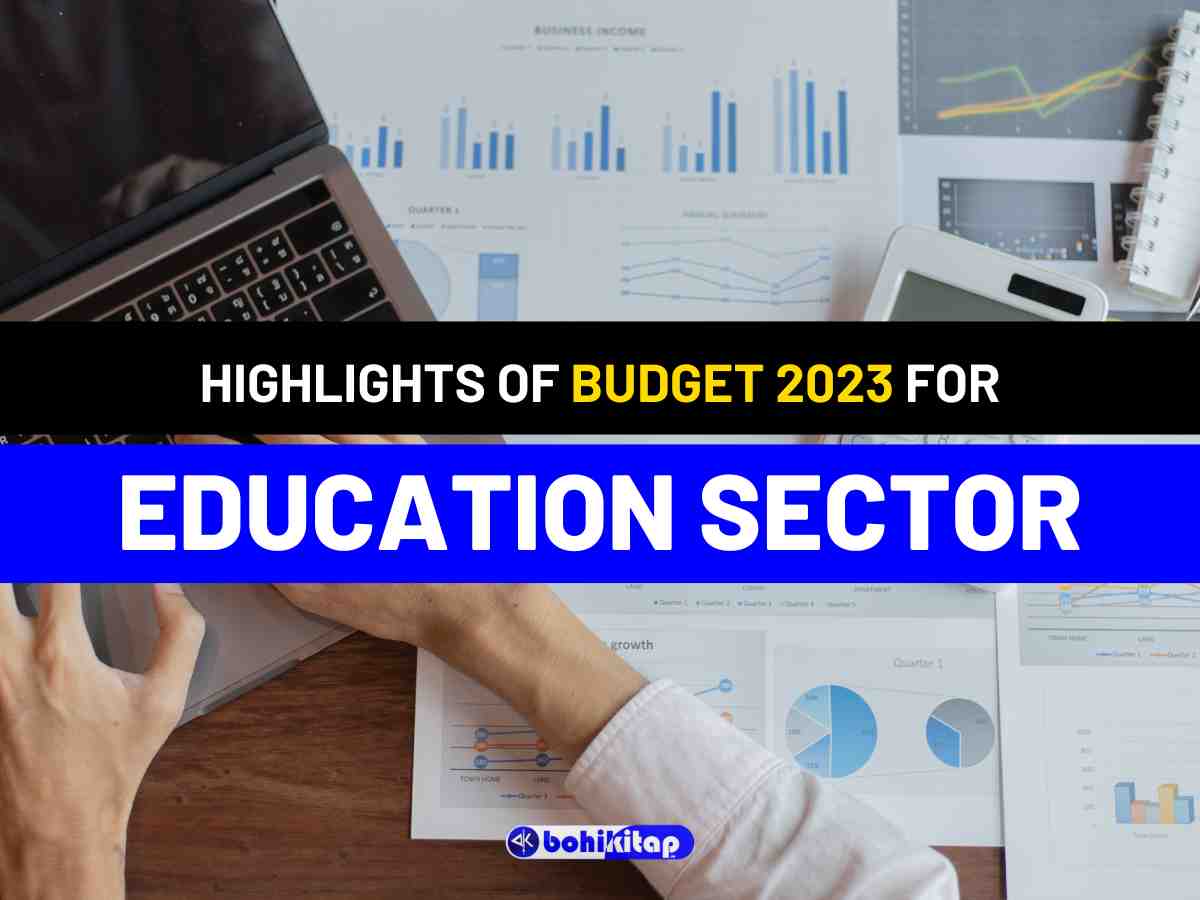 The Finance Minister of India, Nirmala Sitharaman has presented the Union Budget 2023 today, and the Education sector will get a great boost from it. This new budget for the upcoming financial year comes with major announcements like 157 new nursing colleges, the National Digital Library, the recruitment of 38,000 candidates in Eklavya Model Residential Schools, and more.
During her speech, FM Nirmala Sitharaman mentioned that the Budget 2023-24 is designed with a focus on the development of all sections of the society, especially our youth, women, farmers, OBCs, Scheduled Castes and Scheduled Tribes.
Also read: Sonam Wangchuk's 5 days fast to end tomorrow! Why is the real-life 'Phunsukh Wangdoo' of 3 idiots fasting?
Education Budget 2023
In her fifth Union Budget presentation, FM Nirmala Sitharaman allocated ₹112,898.97 crores for the development and functioning of the Education sector. Last year, that is on the Union Budget 2022, a record allocation of ₹104,277.72 crores for expenditure on education was done. This year, it is ₹ 8,621.25 crores more than the earlier allocation.
Budget for School & Higher education
The School Education budget for 2023-24 is ₹68,804.85, which is ₹9,752.07 crores more than the revised estimate for FY 2022-23.
The Higher Education Budget 2023-24 is ₹44,094.62 crores, which has also seen a significant jump from ₹40828.35 in revised estimates of the ongoing financial year.
National Digital Library
A National Digital Library for children and adolescents will be set up for facilitating the availability of quality books across geographies, languages, genres, and levels, and device-agnostic accessibility. States will be encouraged to set up physical libraries for them at panchayat and ward levels and provide infrastructure for accessing the National Digital Library resources.
Additionally, to build a culture of reading, and to make up for pandemic-time learning loss, the National Book Trust, Children's Book Trust, and other sources will be encouraged to provide and replenish non-curricular titles in regional languages and English to these physical libraries. Collaboration with NGOs that work in literacy will also be a part of this initiative. To inculcate financial literacy, financial sector regulators and organizations will be encouraged to provide age-appropriate reading material to these libraries.
157 new nursing colleges
In order to improve the health care system and generate more options for Medical education, the government will establish One hundred and fifty-seven new nursing colleges. These colleges will be built in co-location with the existing 157 medical colleges established since 2014.
38,000 jobs in EMRS
The Union Budget 2023 has come up with a new hope for all aspiring teachers. Finance Minister in her speech informed that the centre is looking to recruit 38,800 teachers and support staff in the upcoming 3 years for the 740 Eklavya Model Residential Schools. These schools will serve 3.5 lakh tribal students.
Improvement of Teacher Training Institutes
In order to promote the quality of Education, the District Institutes of Education and Training will be developed as vibrant institutes of excellence. The procedures and methodologies of Teachers' training will be re-envisioned through innovative pedagogy, curriculum transaction, continuous professional development, dipstick surveys, and ICT implementation.
100 labs for developing 5G apps
In engineering institutions across the country, 100 labs will be set up for the development of apps utilizing 5G services. Apps like Smart Classrooms, Precision Farming, Intelligent & Transports Systems, and others will be covered in these laboratories: says FM Nirmala Sitharaman during the presentation of Union Budget 2023.
3 Centre of Excellence for AI
The government is also looking to work on Artificial Intelligence as it is the next future, and it is now clear after the announcement of the Union Budget 2023. The Centre will work on the vision -"Make AI in India and Make AI work for India". And three centres of excellence for Artificial Intelligence will be set up in top educational institutions. Leading industry players will partner in conducting interdisciplinary research, and develop cutting-edge applications and scalable problem solutions in the areas of agriculture, health, and sustainable cities. This will galvanize an effective AI ecosystem and nurture quality human resources in the field.
Pradhan Mantri Kaushal Vikas Yojana 4.0
"Pradhan Mantri Kaushal Vikas Yojana 4.0 will be launched to skill lakhs of youth within the next three years. On-job training, industry partnership, and alignment of courses with the needs of the industry will be emphasized. The scheme will also cover new-age courses for Industry 4.0 like coding, AI, robotics, mechatronics, IOT, 3D printing, drones, and soft skills. To skill the youth for international opportunities, 30 Skill India International Centres will be set up across different States." – said Finance Minister.
National Apprenticeship Promotion Scheme
In the budget 2023-24, it is mentioned that a pan-India National Apprenticeship Promotion Scheme is on its way. This Scheme will extend support to 47 lakh youths in three years.
For more educational news, click here.