Featured
School & Boards
Pariksha Pe Charcha-2023: PM Modi gives 5 valuable tips to release the stress of students
PM Modi gives valuable inputs to board-appearing students, teachers, and parents in Pariksha Pe Charcha-2023. More than 38 lakh students registered for this event.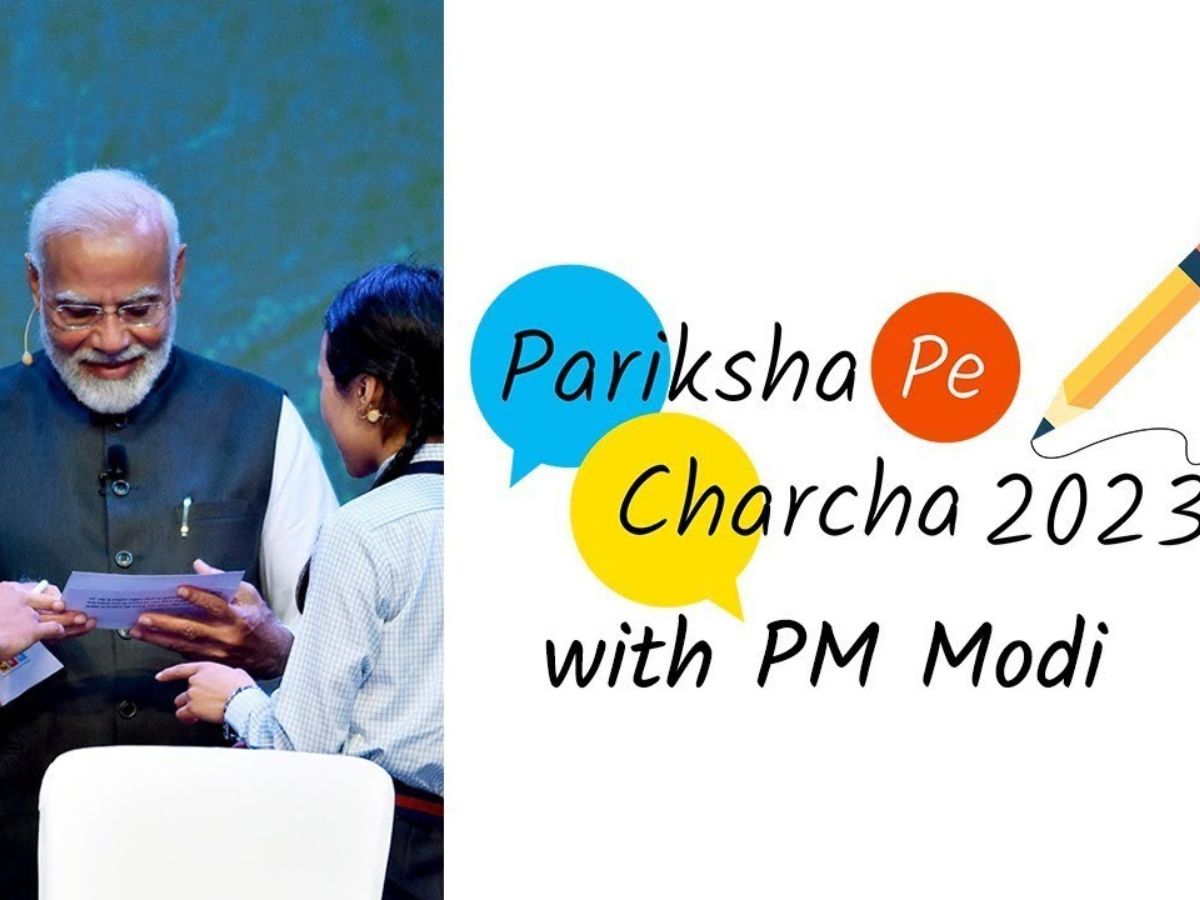 Pariksha Pe Charcha-2023: The 6th edition of Pariksha Pe Charcha was held on 27th January 2023 at Talkatora Stadium, New Delhi at 11 AM. In this programme, the Prime Minister of India Narendra Modi interacted with students, parents, and teachers as well. All the discussions were focused on the growth of a student particularly to reduce his or her stress during examinations. The 5th edition of Pariksha Pe Charcha was also a great success and the same was repeated this year.
The prime focus of Pariksha Pe Charcha-2023 was to motivate board-appearing students and help them appear in forthcoming examinations without any stress. There were further discussions regarding the role of the teachers and the parents in accomplishing the goals of the students. Nearly 38 lakh students had registered for the event.
Also Read: BBC PM Modi documentary series row 2023: Target prejudice or freedom of viewpoint
Pariksha Pe Charcha-2023: Key points by PM Modi
Some of the highlights of Pariskha Pe Charcha-2023, wherein PM Modi interacted with Classes 10 and 12 and put a glance at how to handle stress issues are given here.
Prime Minister on a question asked by a student on how to handle the stress related to the examination replied, "One of the reasons for stress after the result is boasting how well our exam has gone. Parents start believing in what students said and they also start telling this to people around them. We should stay away from giving the wrong impression about your performance in exams."
The parents must acknowledge the truth of the examination happening and treat it more organically. The main problem regarding the students must be assessed and the same should be discussed with other parents. If this happens, the problem will be highlighted rather than any show-off.
Know your limitations and try to work on it
As a student on the Pariksha Pe Charcha-2023, from Gurugram, Haryana asked, "Being an average student how can I focus on my studies?" Based on his question, PM Modi boldly replied "Congratulation, on knowing that you are average. Many below-average students think that they have more caliber. It's important to know yourself and make a correct assessment of yourself. Most people are average, but some average people do extraordinary work through their effort."
Introspection is very necessary for all students. Regarding how much they are knowing, they must accept how more or less hard work they are doing. If the students are able to understand this key element, they will never miss hard work routines and overcome their all limitations.
Reduce stress by avoiding distractions
On being asked how should a student manage their time, PM Modi gave an ardent reply that students must not waste their time on social media. Social media is an entertaining element and they must be seen in the same manner. No time should be provided for such elements mainly for board-appearing students.
Family stress on students is not acceptable
The 6th session of Pariksha Pe Charcha-2023 has actually opened the doors to various levels of discussions. When another student asked about dealing with the family situation, when the results are not good, PM Modi said that any expectations from the family are natural but if the family is looking at social status, then it's not healthy.
Social status is never constant. According to the development of economic background, in many scenarios, the social status changes. This must not be linked with the results of the students. These situations create an extra burden for the student.
Time management is a must
When two of the students asked similar questions regarding time management, PM Modi on Pariksha Pe Charcha-2023 replied," Time management is important not only for examinations but also in your daily life, just prioritize your work. Observe the time management skills of your mother and you will get to know how to manage your studies during exam time."
We should not look for any other motivation because the greatest motivation regarding solving various problems is our parents. Regarding time management, the way our mother handles each and every situation and completes every errand on time is very commendable.
Apart from all, PM Modi discouraged any sort of cheating during the exams. A JNV student from Konark, Orissa, at the Pariksha Pe Charcha-2023 event had asked about cheating when he replied some students use their creativity for 'cheating' in examinations but if those students use their time and creativity in a good way they will achieve heights of success. Hardworking students are extremely affected by others cheating. Students who work hard must believe in their inner strength.
Pariksha Pe Charcha-2023: A new way to tackle student problems
Pariksha Pe Charcha-2023 is part of the larger movement- 'Exam Warriors'. It is an annual event held every year since 2018. It has given a boost to many students and more students should take part through the official My-Gov website and try to relieve stress by speaking about all their hidden fears.
For more educational news, click here.